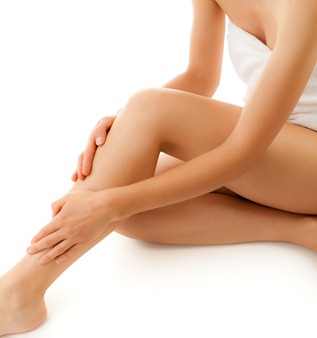 Unfortunately, acne is not a problem that goes away after your teenage years. It's an embarrassing issue that people of all ages suffer from and, surprisingly, affects close to 50 million people worldwide. Common causes are stress, hormones, sweat and lack of proper cleansing–as well as genetics. If you have acne on your face, you are more likely to have it on your body as well. Luckily, while there is no guaranteed solution to the skin condition, there are a number of things that can be done to treat and prevent acne.
•    Wash your body daily in the shower using a body soap specially targeted toward acne prone skin. The most effective product will most likely be formulated with salicylic acid. Great brands to look into are Yes to Tomatoes, Clark's Botanicals and Murad. You'll also want to use a gentle body scrub, once again formulated for acne prone skin, at least once a week. Avoid using soap or anything too harsh, which will dry out your skin and increase sebum production. Increased sebum production clogs the pores and bacteria feeds on the sebum, which increases acne on the skin. Therefore, drying out your skin actually makes acne worse.
•    Shower immediately after exercising or excessively sweating. If showering is not an option, use a body spray or body cloth to cleanse your body to avoid bacteria getting caught in your pores.
•    Wear loose fitting close to let your skin breath. This is especially important when it's very warm outside. Avoid synthetic fabrics that tend to irritate acne.
•    Use twice-daily spot treatments formulated with salicylic acid or benzoyl peroxide, which work to help kill acne causing germs. Note, however, that these kinds of spot treatments can often cause peeling, itching, and drying of the skin so try it once a day first on a small test patch before increasing usage.
•    Avoid stress as much as possible. This is easier said than done, but stress reeks havoc on both your skin and your health.
•    Drink hot water with a squeeze of lemon when you wake up to help flush out toxins and purify your body.
•    Speak with your dermatologist if over-the-counter remedies do not work. If the acne appears to come out of the blue, it may be tied to a condition or an allergic reaction, so it's best to alert your dermatologist.
Guest Post by Sandra Freegle, a freelance writer for  About Plastic Surgery, the online resource of all cosmetic and plastic surgery lifestyle information.