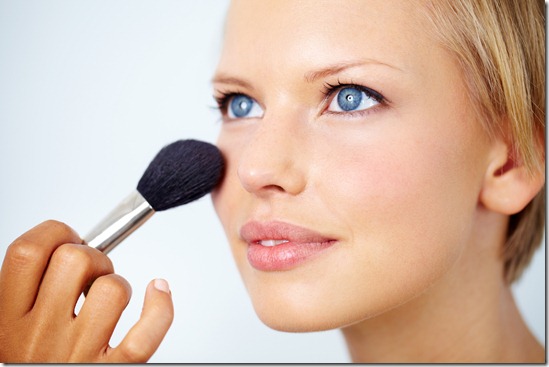 Guest Post: Isabella Franklin
While it can be fun to wear bright lipstick and bold shades of eye shadow, sometimes it's good to tone things done a little. A full face of makeup can look a bit too much during the day, but there are ways to look beautiful without piling on the makeup. Unconvinced? Well, why not give these tips a try?
Choose the right foundation
If you suffer from spots or blemishes, it can be tempting to apply a dark shade of foundation all over, in the hope it will mask your flaws. This very rarely works, however, as it tends to contrast with your natural coloring drawing attention to your bad bits. To stop this from happening, choose a natural foundation that is as close to your skin tone as possible by sampling products on your jawline – not the back of your hand. The foundation should give your complexion an even finish, but you shouldn't be able to see it.
The only time you should buy a color that's slightly darker than that of your skin, is if you want to trick the eye. If you have a long, narrow nose, for instance, you can put a deeper shade underneath the tip to make it look smaller. Similarly, if your hooter is a little on the wide side, apply some foundation down both sides to help it appear thinner.
Don't overdo the blusher
Want to look au naturel without looking completely washed out? If so, it's ok to use a little blusher – just don't overdo it. You really want to avoid turning up to a party looking like Bridget Jones in The Edge of Reason, so adopt the 'less is more' mantra.
Of course, it's also important to choose the right shade, so if you have fair skin, give peaches and pinks a go to start with. If you have medium skin, mocha colors could work. But if you have a dark complexion, browns and cinnamons should look wonderful. The only way to know for sure what looks good is to try a range of products, but it's worth finding out more brands that could suit you before making a purchase.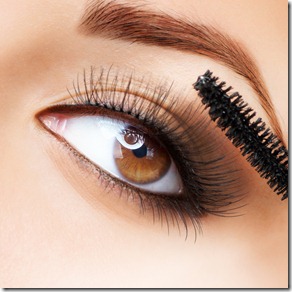 Curl your lashes and use mascara
If you want to make the most of your eyes without going over the top, start by curling your eyelashes. This is a very quick and simple process, but it will help you to look and feel fabulous without any makeup. Feel a little bare? Then apply several coats of mascara and a light colored eye shadow to complete your look and make sure all powder has a smooth finish. If you want to wear eyeliner, try to use a soft grey, cream or ivory color, as this is more subtle than blacks and browns.