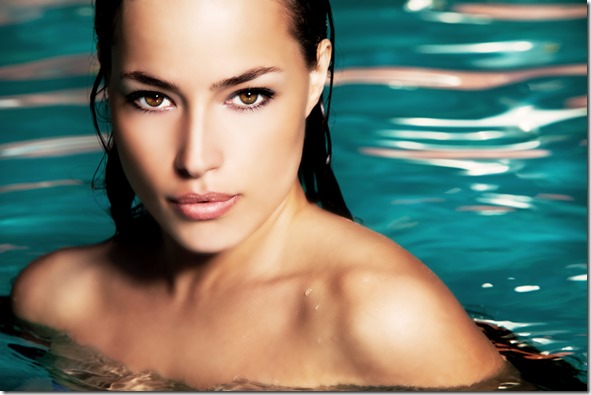 Quench Organics is a relatively new line of natural and organic skin care that combines naturopathy and Ayurveda into a delectably nourishing line of pure products. I had the good fortune of trying the 3 main products which happen to form a 3 step routine: Cleanse, Quench, and Erase. Let me just say that I am more than impressed with the quality, effectiveness, and integrity of this exciting line. Your skin will love the infusion of these natural and organic ingredients.

Step 1: Cleanse
Cleanse is a creamy cleanser that contains moisturizing and nourishing ingredients that won't strip your skin like harsh cleansers can do. At first I wasn't too thrilled with this particular product because I felt like it just wasn't getting my skin clean enough. Then Mike Mcintyre, the creator of Quench Organics, suggested that I use a warm washcloth to gently wipe the cleanser off and then rinse with warm water. This made a huge difference leaving my skin clean, fresh, and hydrated.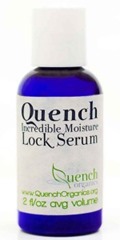 Step 2: Quench
Quench is an unbelievable gel/serum! I absolutely LOVE this step in the routine. It glides beautifully over the skin, absorbs quickly, and doesn't leave a trace of residue making it great for morning under makeup and before bed as well. It's loaded, and I mean loaded, with skin loving ingredients including organic aloe, organic jojoba oil, wildcrafted green tea, vitamin C, and vitamin E. Quench infuses your skin with pure nourishment helping it age more gracefully.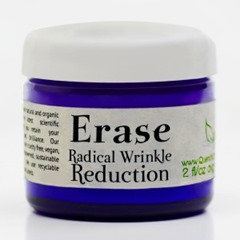 Step 3: Erase
Erase is the power horse of the line. It has an astounding list of powerful anti-aging, healing, nourishing, and reparative ingredients. Coconut oil, cocoa butter, Hyaluronic acid, vitamin C, Coenzyme Q10, grapeseed oil, green tea, avocado oil, eyebright, helichrysum, tamanu oil, borage oil, rosehip oil, lavender, and peptides are just a small sampling of what's packed into this amazing cream. It's a rich and luxurious cream that can be used all over the face, neck, and décolleté, as well as under the eyes. If you have sensitive skin Mike recommends using Erase only at night, but for the rest of us we can luxuriate in this nutrient dense cream both morning and night.
Quench Organics is truly a one-of-a-kind natural skin care line that simplifies your routine into 3 simple steps; Cleanse, Quench, and Erase. There's no confusion about which products you should be using and when; just 1, 2, 3 and you're done. Your skin will glow with health as it's fed what it craves in order to look its best.