About
Victoria Girard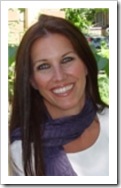 I would like to briefly introduce myself to you.  My name is Victoria Girard, and that's me in my forties to the left. I have studied and researched skin care for over 20 years and am extremely passionate about helping you get healthier and more beautiful skin.  You deserve to feel beautiful at EVERY age.
You can find me in Woman's World Magazine,  L.A. Examiner, The UK Daily Mail,  Hello Beautiful, 15 Minute Beauty Fanatic, and Beauty and Fashion Tech just to name a few of the fun and exciting places and sites I have had the pleasure to be a part of.
There is something very magical about a decadent cream loaded with ingredients that each have the ability to alter the appearance of your skin or a golden serum that carries amazing ingredients deeper into the skin.
When I research products and their effects on the skin I share my finding with you so that you can more easily find products that will make a real difference in your skin.  There are ingredients and beauty tools that can make a profound difference in your skin and I try to help you weed through the jungle of immense products out there so you can narrow it down to a few top rated items.
As a busy mother of three wonderful children I know how important it is to quickly and easily find products that will work for you.  It can be very frustrating sorting and sifting through all of the information out there and my mission is to help you feel more beautiful in your skin without the headache that can accompany a search for the next best cream or potion.
I'm here to help empower you and help you find a solution for your skin concerns.  I understand how unbearable it can feel when there is something you don't like about your skin.   There have been countless times that I have hidden behind glasses because I was embarrassed about my wrinkles and bags under my eyes.  Acne, wrinkles, age spots, scars, dark circles can all keep you from feeling good about yourself.
My aim is simple, to help you find the products that will make you feel good about yourself and your skin.  I believe when you feel good about your skin it shows and that is when you truly shine.