This post may contain affiliate links. I may receive commissions for purchases made through links in this post. I will never recommend any products that I don't believe in. Please read my Disclosurefor more info.
A Refreshing Day Cream That Nourishes and Rejuvenates.
The Adovia moisturizing day cream is a combination of pure ingredients including Dead Sea minerals, aloe vera, chamomile extract and grape seed oil that promote beautifully healthy skin naturally.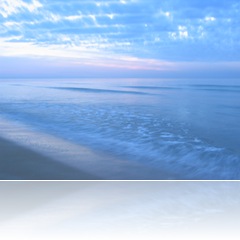 I have to say that this moisturizer is unlike any other day cream that I have ever tried. It is creamy and rich, yet it sinks in and feels like velvet. It absorbs quickly into the skin without feeling heavy or greasy.
This unique cream deeply hydrates your skin and lasts all day. Unlike other day creams that can remain heavy all day (some make me feel like pollutants in the air are globbing on and sticking to my face) this cram absorbs completely and leaves my skin feeling soft without any residue.
The Adovia Day Cream Benefits
Deeply hydrates and moisturizes
Promotes radiance
Increases firmness
Creates a smoother complexion
Calms and soothes
This day cream feels great and my skin just drinks it in leaving it soft and supple. The Dead Sea minerals make my skin look healthy and glowing. My only complaint is that it doesn't have sunscreen listed in the ingredients. I spoke with someone at the company who said that it does have natural sunscreens in it, but that a sunscreen should still be worn with it. However, because it absorbs so beautifully into the skin it doesn't feel too heavy to place a light sunscreen over it.
I really feel like I'm doing something great for my skin when I wear this day cream. It has a great list of ingredients that naturally promote healthy and vibrant skin. You can take a look at this nourishing and pure day cream by clicking here.