This post may contain affiliate links. I may receive commissions for purchases made through links in this post. I will never recommend any products that I don't believe in. Please read my Disclosurefor more info.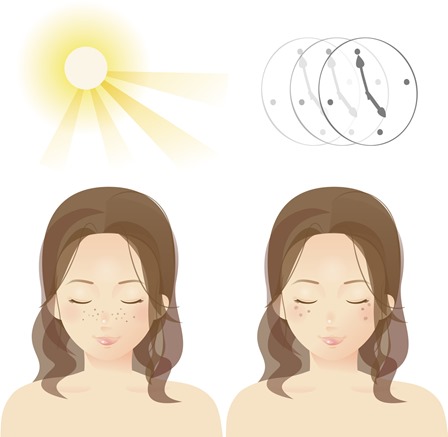 We all age; you, me, Madonna, and even Oprah. It's inescapable, unavoidable, and inevitable. No need to throw in the towel just yet though. Awareness, the right products, and a healthy lifestyle can help you look years younger.
There are two main influences that contribute to your aging; genetics and environmental factors. The first, genetics, you can't do anything about. It is what it is. You can thank Mom and Dad for this one. But you can't really tell how your skin is going to look based on the way your Mom looks. What you see on her beautiful face is some genetics but mostly a whole lot of external elements. Your genetics don't leave nearly the same size footprint on your skin as environmental factors and you can actually do something about these.
Environmental exposure to the sun, smoke, toxins, and a poor diet have the largest impact on the appearance and health of your skin. Which is actually a good thing because it's something you can somewhat control. The more exposure you skin has to these detrimental elements the more quickly it will age.
Aging will happen, there is not stopping it. As the days, weeks, months, and years tick by your skin naturally loses some of its firmness and elasticity due to a reduction in collagen and elastin production. The skin also produces less sebum (oil) causing the skin to become drier as you age. In addition, skin cells don't slough off easily any more, the epidermis becomes thinner, you begin to lose fat under the skin, and your facial muscles begin to droop.
All of these things occur naturally and in everyone but your lifestyle plays a huge role in how quickly the skin shows the telltale signs of aging.
Remember those years of slathering baby oil all over your body or holding tin foil under your face as you baked under the golden sun? Well, those years of basking in the sun now have consequences. Years of sun exposure cause photo aging including age spots, lines, wrinkles, yellowish skin, broken blood vessels, leather like texture, and sagging.
Been there, done that and now paying the price? I'm right there with you! I remember those care free college days, heading out to the lawn in front of my dorm with a group of friends. Towel…check, textbooks….check, baby oil….check, sunscreen….screech….not on the list. If only I knew then what I know now.
Exposure to toxins such as tobacco depletes your cells of vital nutrients, damages them, and seriously accelerates aging. Years of exposure to smoke results in deep lines and wrinkles and drooping skin.
Armed with this knowledge and having access to amazing skin care products and beauty devices you can restore some of that youthful splendor back to your skin and look years younger. No one will ever know that you sunbathed in the snow J Your friends will be dying to know how you look so darn good!
So, what can you do to correct some of the damage that has already been done?
Beauty Devices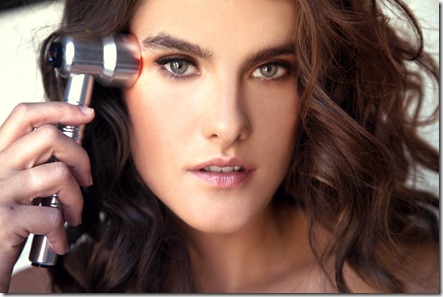 Beauty devices such as the Baby Quasar, Quasar MD, DPL Therapy System, Tua Trend, and the Tua Viso can have a profound effect on the appearance of your skin.
The Baby Quasar, Quasar MD, and the DPL Therapy System are medical grade FDA cleared red light therapy systems that have quickly become my Holy Grail of anti-aging. The specific wavelengths utilized by these super heroes easily penetrate into your skin and tissue increasing collagen and elastin production, boosting cellular energy, increasing circulation, and prompting healing and reparative properties. In essence these powerful medical devices get your skin to act younger resulting in skin that looks younger.
The Tua Trend and Tua Viso are manufactured in Italy (think Under the Tuscan Sun J ) and utilize microcurrents to tone and lift the contours of your face and jaw. These small currents strengthen your underlying muscles and wake up your skin. Microcurrent facials are all the rage right now because they work and the Tua Trend and Tua Viso make it so you can enjoy these treatments in your own home.
Natural Skin Care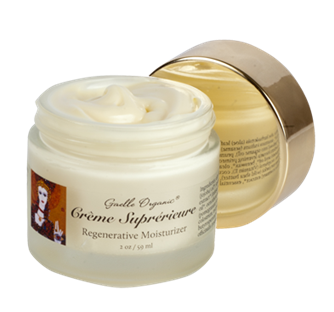 Reputable and ethical skin care companies such as Gaelle Organic and Mara Kesh Select offer safe and effective products that increase the moisture content within your skin making it look juicy, plump, and healthy. Many natural ingredients (rosehip seed oil for example) have been shown to help repair damage and stimulate collagen and elastin production.
Sunscreen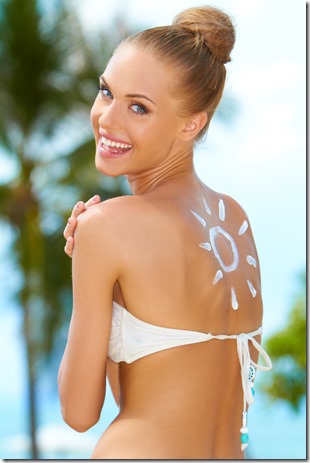 Coconut oil and Shea butter have natural sun protecting properties (very small- like SPF 4) that when added to your skin care products help nourish and protect your skin. Avoid chemical sunscreens which can actually generate free radicals when exposed to the sun and look for sunscreens that contain zinc oxide; a safe block against the harmful rays of the sun.
Your Diet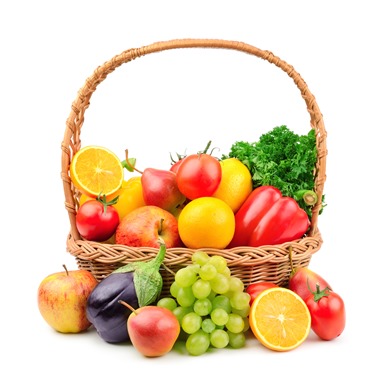 What you put in your body is crucial to the health of your skin. Loading up on nutrient dense and antioxidant rich fruits and vegetables will help feed your cells and protect them from free radical attacks which love nothing better than to destroy your healthy cells.
Yes, aging is inevitable but you don't have to look older than you feel. You can take steps to ensure your skin looks luminous and vibrant. You may not look like a teenager again but you can definitely look young, gorgeous, and healthy!