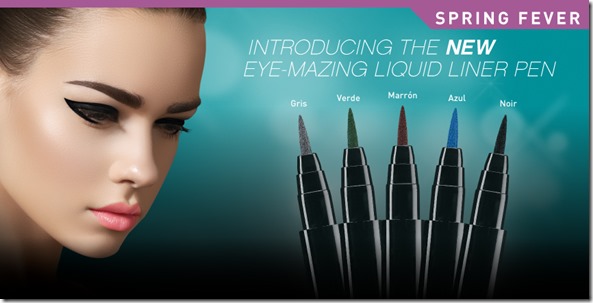 This post may contain affiliate links. I may receive commissions for purchases made through links in this post. I will never recommend any products that I don't believe in. Please read my Disclosurefor more info.
Guest Writer: Pauline Youngblood – Founder of Youngblood Mineral Cosmetics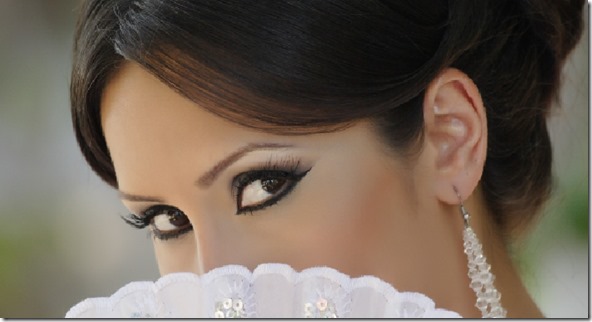 "The Eyes are the window to your soul" is a quote we all know. Highlighting your eyes is the best way to get your facial features enhanced. For all those who are already into eye makeup, these tips are pretty easy to follow. If you are a beginner you could take it slow, and practice will help you perfect the "art". Whether it's your first time or your ten millionth, there are a few aspects that you'll need to keep in check. First, you'll have to make sure that you are using the right kind of makeup to avoid causing your eyes any harm. Second, always remember to remove the makeup before you go to bed.
Prep:
Starting on a Clean Slate: Wash your face with cold water to remove any residual eyeliner or eye makeup from your previous application. For stubborn stains, try dabbing on some moisturizer with a cotton swab. Don't apply the moisturizer to your eyelids as it would cause the makeup to run. If you suffer from eczema, try using a dash of moisturizer under your lower lids, carefully rubbing them towards the temples. Always use your ring finger to apply anything to your eye as it exerts the lowest pressure to the thinnest portion of your skin.
Even Out the Skin Tone around Your Eyes: For that flawless look, you'll need to get a concealer to cover those dark areas around your eyes. After you blend in the concealer, brush on some loose powder to get rid of the greasiness around the eyes.
Primer: Using a primer is optional; you could go in for one if you plan to wear eye shadow.
Now that your face is all cleaned up, you can start off with the eyeliner once you are done applying your eye shadow. If you are heading for that casual look without the eye shadow, here are a few tips you could consider to make your eyes absolutely stunning. Be careful while lining your eyes, as it could make or break the look.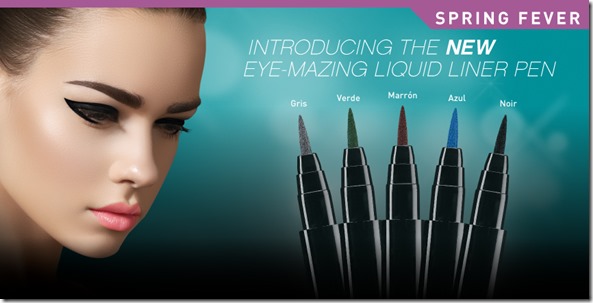 Applying the Eyeliner:
Line Your Waterline and Not Under: Most people line the area under the waterline (the white area under the eye separating your eyes and your skin) using a brush or a pencil, which tends to smudge easily, giving a raccoon-effect at the end of the day. This is okay if you are trying to create that smoky eye look but it needs to be done carefully. If you'd like to bring that sparkle to your eyes, or create a more dramatic effect, lining your waterline is the way to go. Don't rush into this all of a sudden; take it a step at a time. Going overboard can give your eyes the Halloween makeup look! 😉
Tight Lining: Tight lining on the waterline of the upper eyelid gives your eyes the required emphasis, without having to try too hard. It creates a very natural look that you could use every day to work, or even while going on a causal shopping trip with your friends.
Selecting the Right Color for Your Eyes: Be careful while matching your cosmetics with your skin tone and your eyes. For brown eyes, go with shades of violet/purple for eye shadows, and black liners and mascaras. If you have blue eyes, it is always better to go with brown eyeliners and mascaras to make your blue eyes pop.

Follow the 'Less is More' Rule: During the day, try to go in for a more subtle look. As the makeup you wear should compliment your face, it's best to use it sparingly. You are most likely to go off track when you try to balance out the eyeliner on either eye, finally ending up with thick eyeliner that looks quite messy. Try to move millimeter by millimeter while applying your makeup to avoid this.
Cat-Eyed Look: To go for that awesome look in the evening, try pairing a neutral shadow in the crease with a cat-eye look. Highlighting the cat-eye wing with white eye shadow also gives a tremendous effect.
As you already know, it's the other features of your face that are going to complement your eyes, so try not to overdo your makeup. When you focus on your eyes be subtle on your lips, and do NOT try to do both together. Using white liner helps you create that fullness in the eyes, making them look bigger and bolder. A few other details to pay attention to is a neatly-shaped brow and mascaraed eyelashes, which would add to the effect.
Click here to experience pure eye brilliance!
Author Bio:

I'm Pauline Youngblood, founder and president of Youngblood Mineral Cosmetics. I used to draw inspiration from nature as well as my own practical experience as a paramedical aestheticism to dermatologists and plastic surgeons.