This post may contain affiliate links. I may receive commissions for purchases made through links in this post. I will never recommend any products that I don't believe in. Please read my Disclosurefor more info.
Cabbage, a Simple Beauty Food!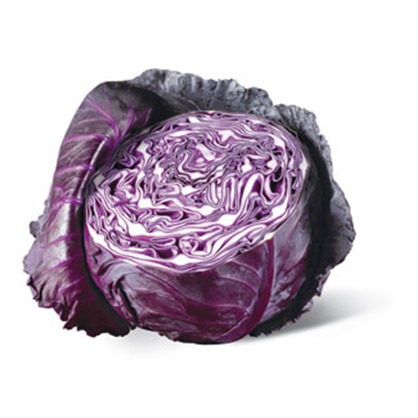 Can eating cabbage really help make your skin more beautiful? This seemingly ordinary vegetable does indeed offer tremendous skin loving benefits. Cabbage contains layer upon layer of skin beautifying vitamins A, C, and E, along with other uber skin friendly nutrients.
Cabbages contain around 11% more vitamin C than oranges by weight and this powerhouse vitamin has incredible anti-aging properties that help heal damage and minimize deep lines. So, loading up on this potent vitamin infuses your cells with anti-aging power.
Cabbage is also rich in sulfur which is beneficial for wound healing but when combined with vitamin C offers vital detoxifying qualities. The extensive nutrient dense layers of cabbage purify the body and eradicate free radicals helping to prevent damage and aid in the repair of lines and wrinkles.
Loaded with fiber, cabbage also helps to clear waste that clogs your internal organs. When your internal organs become congested with waste (YUCK!) it shows in your face in the form of more pronounced lines and winkles. When your organs run more smoothly your body then has more energy to delegate for your skin cells helping them function optimally resulting in more beautiful skin.
So, the next time you pass this all too familiar vegetable in the produce section take a moment and think about what it can do for your skin. Eating cabbage regularly is not only great for your health but can do wonders for your complexion.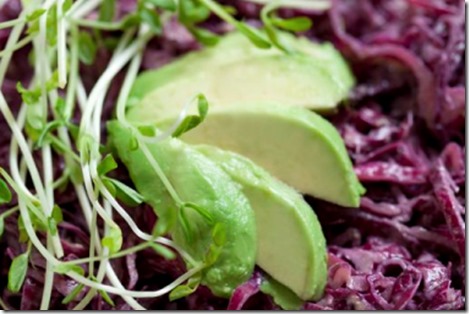 Raw Purple Cabbage Salad (gathered and slightly varied from Kimberly Snyder's Beauty Detox Foods)
3 Cups shredded purple cabbage
2 TBL Raw Apple Cider Vinegar
1 tsp. Low Sodium Tamari
1 TBL Tahini
1 pinch of Stevia powder or 3-4 drops liquid Stevia
Optional:
¼ Cup Chopped Black Olives
Sliced Avocados (if in season)
Shred the cabbage and place in large bowl. Whisk other ingredients together and pour over the cabbage mixing well.
Allow to chill in the refrigerator for at least 2 hours and enjoy!