Best Eye Cream- Get More Beautiful Eyes
 Best Eye Creams Promote Flawless Eyes
As you know, your eyes are the window to your soul and you want them to reflect the beauty within.  Regrettably, the skin around your eyes doesn't take stress and age very well and may develop lines, wrinkles, bags, puffiness, or dark circles.  When these things creep up and etch their way into your skin you may feel the need to hide them from the world.
You don't have to hide behind sunglasses, do something about those pesky hindrances by using the best eye cream/serum to diminish them once and for all!  You can tackle all of these problems in with the best eye cream for your needs.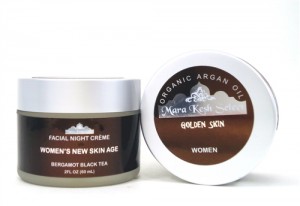 Mara Kesh Select Night Cream
Mara Kesh Select cream is technically a night cream but it works magic as an eye cream.  It's texture is so incredibly smooth and creamy as it glides over the skin sinking in beautifully.  It feels amazing under the eyes and does a phenomenal job of treating the delicate skin that resides there.  This luxurious cream is jam packed with anti-aging and nourishing ingredients such as argan oil, avocado oil, shea butter, grape seed oil, and more.
Benefits:
Renews
Hydrates
Nourishes
Smoothes
Reduces lines and wrinkles
Rejuvenates
Restores
Nurtures
Firms
Mara Kesh Select Night Cream feels like silk and glides on like butter where it fights aging making your eyes look refreshed, younger, and revived.  It's an amazing value as you can treat your entire face and target your eyes at the same time.  I use this luxurious cream both morning and night and love the way it makes my eyes look and feel.
"I am just so impressed with the Argon Oil – it is the best thing I have ever used on my skin – I now have a pile of products that I will now probably never use and don't know what to do with!! I bet I am not the only one….."-Christine, Australia
Murad Renewing Eye Cream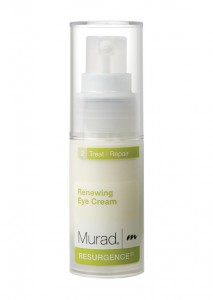 Murad is known for his skin transforming products and this eye cream is no exception.  It offers a solution to puffiness, crow's feet, crepiness, and dark circles.
Benefits:
Increases elasticity and firmness
Reduces wrinkles and sagging
Diminishes puffiness
Relieves dark circles
The Renewing eye cream treats and prevents under-eye damage and reduces dark circles with an eye brightening complex.  It also contains palmitoyl pentapeptide-4 which reduces medium to deeep crow's feet.  It has a wonderful consistency that quickly sinks in to the skin.  It may not be moisturizing enough for some, but that's a simple fix.  simply apply a light moisturizer on top and then you can enjoy the dramatic benefits of this anti-aging treatment.
I love the way this eye cream feels around my eyes and it doesn't take much to make a difference in the skin.
Key ingredients:
Wild Yam and Soybean dramatically increases moisture, elasticity and firmness
Retinol helps to de-age the skin by stimulating collagen and elastin as well an increasing cell turnover rate
Peptides have been shown to reduce the length and depth of lines and wrinkles
Mango seed butter nourishes and moisturizes
The Murad Renewing Eye Cream is designed for more mature skin and may be too harsh for younger skin.  But if you are experiencing crepiness, loss of firmness, lines, wrinkles, dark circles, or puffiness this cream will come to the rescue and deliver amazing results.  Just look at the shocking results below!

Xtend-Life Eye Contour Serum

Xtend-Life Eye Contour Serum, which is more like a delicate cream than a serum, dramatically improves the skin around your eyes.  It wipes out bags, dark circles, and wrinkles.  In fact this unique serum is a gentle, yet effective, multitasking super-hero.
The best eye cream should work….period!  This creamy serum does its job without irritation and leaves your skin as smooth as silk.
Most skin care lines only work at a surface level and provide an "illusion" of improvements to your skin; meaning the improvements are only temporary and only on the surface.  Xtend-Life skin care results are gradual, but these products work 7 layers deep, at the cellular structure creating permanent improvements to your skin.
The Eye Contour Serum is loaded with amazing ingredients that have been proven to make a difference in your skin including:
Manuka honey from the beautiful island of New Zealand is a natural miracle for the skin.  Manuka honey contains unique enzymes and nutrients that have been shown to heal, restore, and rejuvenate your skin.
Eyeliss is a highly sought after ingredient that is formulated in Europe.  This unique peptide improves firmness and elasticity while reducing bags, puffiness, and dark circles.
Halyoxl has been shown in clinical studies to drastically reduce dark circles.  When Halyoxl is combined with Eyeliss the results are even greater.
Xtend-Tk is unique to this line and is an incredible age-defying ingredient.  It stimulates skin cell growth and boosts collagen and elastin production.  This intriguing ingredient helps to reverse the ravages of time and stress.
HomeAge is a one-of-a-kind extract from Canadian algae.  This unique algae has been shown to significantly reduce wrinkles around the eye area.  It's an effective ingredient that also stimulates cellular growth and rejuvenates skin cells.
This luxurious rejuvenating serum contains even more incredibly effective ingredients that help to de-age, renew, and refresh your skin such as CoQ10 (Nano-Lipobelle H EQ10) and vitamin E (alpha tocopherol.)
Benefits of Xtend-Life Eye Contour Serum:
Moisturizes
Firms
Reduces wrinkles
Diminishes puffiness
Alleviates dark circles
Reduces bags
Increases elasticity
Boosts collagen production
Smoothes
This is the best creamy serum that I have found that naturally brings back that youthful glow.  Yes, your eyes are the window to your amazing soul and they should shine with wonder and beauty not with the frustrations of lines, wrinkles, bags, and dark circles.  Xtend-Life Eye Contour Serum does the job and turns back the hands of time so you can confidently show your beautiful peepers.
Naturopathica PRIMROSE EYE & UPPER LIP TREATMENT CREAM (Best eye cream during pregnancy)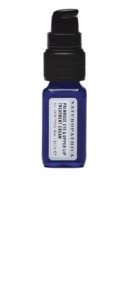 That moment you learn that you are pregnant you almost instantaneously become aware of everything that you put in your body ready to protect that unborn baby at any cost.  But did you know that you also need to be aware of what you are putting ON your body?  Some of the ingredients that you use actually cross through into your blood stream.  Naturopathica Primrose Eye and upper Lip Treatment cream is not only a fabulous eye cream but it is safe to use during pregnancy.
It contains ingredients such as, evening primrose oil, rose flower water,aspen bark extract, and acai pulp oil which have been proven to be safe and effective during pregnancy.  You don't have to give up looking great and having beautiful skin during this precious and vital time, you just have to be cautious as to what you put on your skin and this amazing eye cream fits the bill.
Benefits:
Hydrates
Soothes
Moisturizes
Improves elasticity
Protects against free radicals
Promotes regeneration
Reinforces skin structure
Strengthens Rejuvenates
Firms
Nourishes