This post may contain affiliate links. I may receive commissions for purchases made through links in this post. I will never recommend any products that I don't believe in. Please read my Disclosurefor more info.
Cleansing your skin two times a day is important for maintaining a healthy complexion. I know it can be tempting to skip this step when you're feeling exhausted and just want your head to hit the pillow.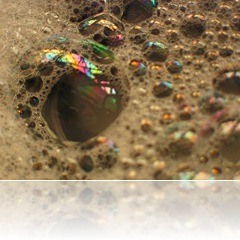 As tempting as it is, don't skip it. Cleansing removes traces of dirt, grime, debris, and makeup that can make your skin look dull, gray, and unhealthy. An effective night and morning cleansing ritual can give you a rosy, smooth complexion that is ready to drink in your skin care products.
Cleansing your skin should always be the first step in your skin care routine. Make sure you are using a gentle cleanser and warm it up in the palms of your hands before massaging it into your skin. Then using warm, not hot, water rinse the cleanser off without tugging or dragging at the skin.
Oily Skin
If you have oily skin, look for oil-free lotions or mild foaming cleansers that won't add more oil to your skin.
Dry Skin
Dry skin types do well with cleansing creams that contain a higher level of oil which will leave the skin soft and supple.
Sensitive Skin
Sensitive skin types need cleansers that are very gentle and nonabrasive. Cleansing milks that are a balance of oil and water do well with this skin type.
Whatever you do, don't wash your face with soap. Soap is highly alkaline and skin is acidic so soap actually strips away your natural oils.
Jojoba and grape seed oils are rich in vitamins and minerals and do an excellent job of gently removing makeup as well as cleansing the skin while nourishing it at the same time.  Cleansing your skin allows your products to work more efficiently so that you can have a beautiful complexion.