This post may contain affiliate links. I may receive commissions for purchases made through links in this post. I will never recommend any products that I don't believe in. Please read my Disclosurefor more info.
Cleansing with oil reveals a soft and supple complexion!
Cleansing with oil may go against everything you believe about putting oil on your skin. But oil is actually very effective at removing dirt and makeup because it dissolves all of the grime and buildup.
I know when I first heard about cleansing with oil, I thought it was absolutely CRAZY! How could it possibly be beneficial to put oil on my face, let alone wash with it.  I thought it would clog my pores and make me break out. I received a sample and it sat in my cupboard for months before I finally gave in to its call. I have to say that I was stunned! My skin felt clean, soft, and supple. Wow, who knew?
So, my thoughts now are don't be afraid of cleansing with oil because oil actually dissolves oil and leaves your skin feeling clean without stripping it. Oil, itself, is not the cause of blemishes. In fact, blemishes are a result of many different factors such as; hormones, dead skin cells, bacteria, and the buildup of these things clogging your pores.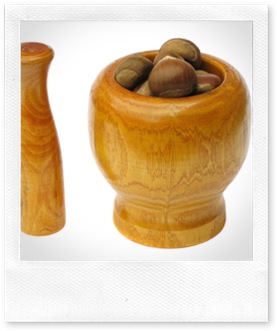 Using cleansing oils you help in dissolving all of the acne causing buildup to reveal naturally clean skin. Oil can also be used to remove tough eye makeup and even mascara. I have been using sweet almond oil to remove my eye makeup and it does a fantastic job in addition to making my eye area feel more supple. Just be careful not to get it in your eyes.
All vegetable and nut oils can be used for cleansing as well as for nourishing your skin. Heavier oils such as avocado or wheat germ work well for dry skin. Light oils such as sweet almond or sunflower do well on oily skin. Jojoba oil works well for most skin types because it is so similar to the skin's natural oil.
When using oil, warm a small amount in you hands and then gently massage the oil into the skin. Leave it on for a few seconds while it gets in the pores and dissolves all of the grime that gets stuck in them. Then gently remove the oil by using a moist, warm washcloth.
Cleansing with oil is ideal for revealing clean, soft skin without stripping away the needed moisture. It doesn't dry out your skin and make it tight and uncomfortable like some harsh cleansers can. If you have ever been curious about washing your face with oil, take the plunge and do it. I think you will be pleasantly surprised.
You can get very high quality oils at Mountain Rose Herbs along with a multitude of fantastic essential oils.