This post may contain affiliate links. I may receive commissions for purchases made through links in this post. I will never recommend any products that I don't believe in. Please read my Disclosurefor more info.
Dead Sea Skin Care Products Offer Unique Skin Rejuvenation Properties.
The Dead Sea, located between Israel and Jordan, is a mystical and natural wonder.  It is the lowest place on earth, more than 1300 feet below sea level.  You can float effortlessly on the waters due to the high concentration of salt and minerals, the highest in the world.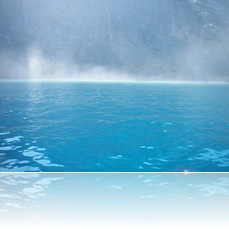 The Dead Sea has been known for its magical healing and therapeutic properties since ancient times.  Aristotle, the Queen of Sheba, King Solomon, and Cleopatra were all known to benefit from the exceptional waters of the Dead Sea.  In fact, Cleopatra traveled from Egypt to create the world's first spa at the Dead Sea.
The waters and mud of the Dead Sea are extremely rich with over 21 different minerals that have been proven to help with a plethora of skin conditions; eczema, psoriasis, fluid retention, and aging skin. 
Research has shown that Dead Sea Salt has extraordinary anti-aging benefits including a 40% reduction in wrinkle depth. 
It is stated in Wikipedia that regular use of Dead Sea salts relieves skin ailments such as acne and psoriasis.  The National Psoriasis Foundation recommends Dead Sea Salts for the treatment of psoriasis. 
Because of the rich minerals that exist in the Dead Sea, it's waters and mud are  incredibly beneficial in skin care just as they were thousands of years ago.  The unique miraculous qualities of the Dead Sea promote healthy, beautiful skin.  You can benefit from Cleopatra's ancient secret and include Dead Sea products in your daily routine.  There are a number of skin care lines that include Dead Sea ingredients; a few of the top lines are: