This post may contain affiliate links. I may receive commissions for purchases made through links in this post. I will never recommend any products that I don't believe in. Please read my Disclosurefor more info.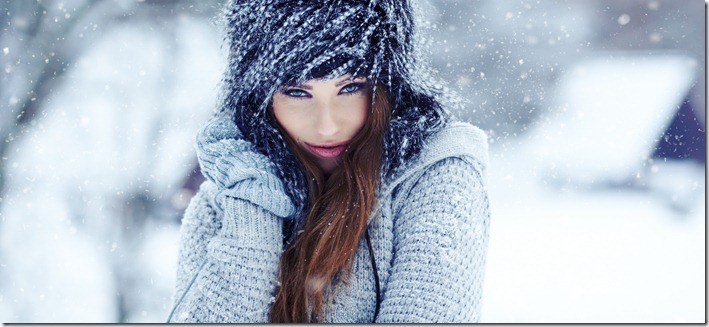 The chilly, blustery winter months can leave your skin looking dull, dry, and completely lifeless. Going from the bitter cold outdoors to the moisture sucking dry heat indoors can really take a toll on your skin. Detoxifying your skin, deeply cleansing your pores, and pampering your skin with natural products will give your complexion a healthy glow.
1. Cleanse
Look for a gentle cream cleanser with natural ingredients and cleanse twice a day. Cleansing in the evening removes makeup, dirt, toxins, pollution, and debris that can accumulate during the day. Cleansing first thing in the morning removes remnants of your nighttime skin care products, cleans away oil build up, preps your skin for your day time products, and wakes up your complexion. After massaging your cleanser into your skin, rinse with cool to warm water (don't use hot water as it can seriously dry out your skin.)
Try: Mad Hippie Cream Cleanser
2. Exfoliate
Using a gentle scrub after cleansing will help remove dead skin cells that can clog your pores. Exfoliating plays a key role in making your skin look healthy and beautiful. This crucial step smoothes the surface of your skin, accelerates cellular turnover, removes dull pore clogging dead skin cells, and helps other products work more effectively. During the winter months look for a natural scrub that can be used daily without making your skin red and irritated.
Try: Dawn Lorraine Radiant Renewal Fruit Acid Cleansing Scrub
3. Mask
Face masks are great for infusing your skin with nourishing and nutritious ingredients. Because masks sit on the surface of your skin for 10-20 minutes they can really give your skin a dose of healing properties. If you have dry skin look for a moisturizing mask, but if you lean towards oil then look for a mask containing clay.
Try: Astara Mask Madness
4. Treat and Seal
After completing your cleansing ritual gently pat your skin dry leaving it slightly damp. Then apply your treatment products (serums) and seal it all in with a soothing moisturizer.