This post may contain affiliate links. I may receive commissions for purchases made through links in this post. I will never recommend any products that I don't believe in. Please read my Disclosurefor more info.
Acne and psoriasis are both skin conditions can cause great anxiety and frustration.  Both conditions involve inflammation which can be lessened by eating certain foods.  Foods that are rich in antioxidants stop free radicals from causing the damage that prompts inflammation.   Omega 3s, good fats, zinc, lycopene, selenium, vitamins A, B6, C, and E are all nutrients that aid your skin in the fight against acne and psoriasis.  There are approximately 32 foods that are extremely helpful in the prevention and treatment of these two frustrating skin conditions.
Fruits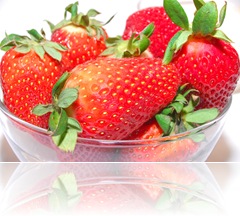 Acai
Blueberries
Cherries
Dried Fruit
Grapefruit
Lemons
Limes
Oranges
Pears
Pomegranate
Raspberries
Strawberries
Vegetables
Asparagus
Avocado
Beets
Bell Peppers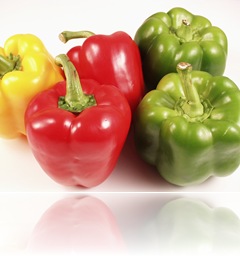 Broccoli
Brussels Sprouts
Eggplant
Kale
Peas
Spinach
Miscellaneous
Borage Oil
Fish and Fish Oil
Green Tea
Nuts
Couscous
Ginger
Quinoa
Sage
By changing your diet and adding these inflammation fighting foods to your diet you will begin to see changes in your skin over time.  It won't happen over night; your skin needs time to respond.  Approaching your skin care in a holistic way (healthy lifestyle, healthy diet, and healthy skin care products) will make a huge impact on the health of your skin.  Feed Your Skin, Starve Your Wrinkles is an amazingly detailed book that explains in much more detail which foods help your skin look beautiful, healthy, and vibrant.