This post may contain affiliate links. I may receive commissions for purchases made through links in this post. I will never recommend any products that I don't believe in. Please read my Disclosurefor more info.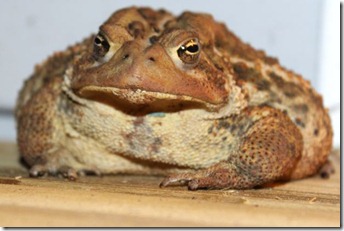 What?!  Formaldehyde in your skin care, it couldn't be!  Formaldehyde isn't usually listed on an ingredient deck (at least not very often,) but it can be released by some typical preservatives that may be in the very products you are using.
Formaldehyde is actually a very effective preservative, albeit a toxic one.  I'm sure you remember the good ole science experiment in junior high that required you and a partner to carefully dissect a frog.  Well that frog was preserved in formaldehyde (I can still remember that horrible smell.)  Unfortunately this preservative is carcinogenic, so it's definitely NOT something you want to be rubbing all over your face and body.
There are some common preservatives that either become contaminated with formaldehyde during processing or may release formaldehyde when they interact with other ingredients resulting in a potential threat for your health.  So what are these distrustful preservatives?
Diazolidinyl Urea
Imidazolidinyl Urea
Bronopol (2-brono, 2-nitropropane)
Dimethyl-dimethyl hydantoin
Quaternium-15
Formaldehyde is not something you want in your skin care nor do you want your products releasing this dangerous compound into your skin.  Check your labels, whether natural or not, and avoid the previous list of preservatives.
Yes, you need preservatives in your skin care, but you don't want toxic preservatives that can potentially harm your health.   You might be surprised at which products actually contain these ingredients so take heed and keep yourself safe.