This post may contain affiliate links. I may receive commissions for purchases made through links in this post. I will never recommend any products that I don't believe in. Please read my Disclosurefor more info.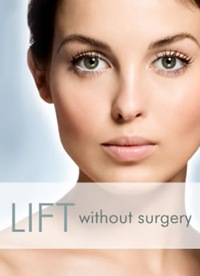 Yes, you heard right! You can get a free natural eye lift by clicking here.
Exercising specific facial muscles can help to tone, firm, and tighten your eye area. The muscles in your face form a complex and intricate system that works synergistically. In order for this intense and complicated system to stay strong and healthy you need to exercise those muscles.
There are a number of muscles in the eye area that can be strengthened and rejuvenated to help your eyes look younger and refreshed. The orbicularis oculi is used to open and close the eye, the procerus is responsible for the movement between your brows, and the levator palpebrae (found behind the orbicularis oculi in the upper eyelid) also works to open and close the eyes.
Strengthening these muscles correctly will help prevent and fight gravitational pull. Exercising these muscles incorrectly can actually cause or worsen existing lines and wrinkles. Therefore it's crucial that you do them correctly so you can reap the rewards of smoothing out lines and wrinkles, firming the skin, and reducing signs of aging and stress.
You can get started right away with this fantastic free eye lift. Doing these movements regularly and consistently will help your eyes look more refreshed and youthful. Follow the instructions step by step and keep up with it so you can see for yourself how lifted your eyes can be.