This post may contain affiliate links. I may receive commissions for purchases made through links in this post. I will never recommend any products that I don't believe in. Please read my Disclosurefor more info.
These gift ideas for her will make that special "her" in your life feel beautiful!  You want to show her just how much she means to you but finding the right gift can be challenging to say the least.  Every woman and teen wants to feel pretty and wants to look the best she can look.
These gifts will make her shine.  Whether it's your best friend, sister, mom, daughter, aunt, grandmother, or wife she will love and appreciate this special gift.  Some of these unique gifts will last her for years and years and every time she uses them she will remember the love that she feels from you.
The DPL Therapy System or the DPL Nuve Handheld System
These two systems give her the opportunity to turn back the hands of time.  They both use red and infrared LED light technology to repair, heal, and rejuvenate her skin leaving it beautifully healthy and youthful.
DPL Therapy System $349.99
DPL Nuve $159.99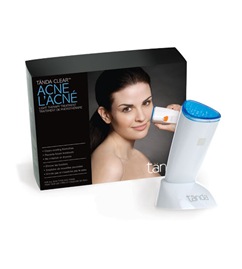 Tanda Clear Handheld System
The Tanda light is for that woman or girl who may be struggling with acne.  Blue light therapy kills the acne causing bacteria and helps promote beautifully clear skin.  This pain-free light will help her feel more confident and more beautiful as her acne begins to disappear!
Tanda light $175.00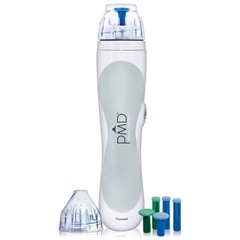 PMD Personal Microderm
This home microdermabrasion system will make her skin unbelievably soft and smooth.  It gives incredible results after only one use.  This unique tool has been raved about on the Dr. Oz Show as well as The Doctors.
PMD Personal Microderm $179.00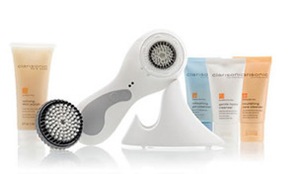 Clarisonic Plus Skin Cleansing System For Face and Body
The Clarisonic is recommended by dermatologists world wide.  This tool will thoroughly and deeply cleanse her skin to reveal a more even complexion.  After cleansing her skin with this powerful tool all of her subsequent skin care products will work much more effectively.
Clarisonic Plus Skin Cleansing System For Face and Body $225.00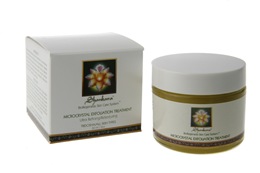 Shankara Microcrystal Exfoliation Treatment
This incredibly effective treatment will make her skin feel fantastic as she massages it into her skin.  This product will give her an amazing spa experience in her own home and will make her skin incredibly smooth, even, and soft.
Shankara Microcrystal Exfoliation Treatment $40.00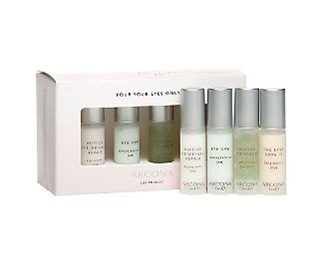 Arcona Four Your Eyes Only Kit
The eyes are the window to your soul and if she feels that they aren't looking their best then this kit is the perfect solution.  It includes 4 amazing eye products that will drastically make her eyes look younger, brighter, and revitalized.
Arcona Four Your Eyes Only Kit $85.00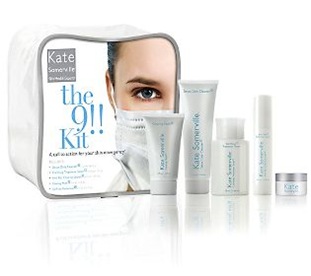 Kate Somerville 9!! Kit
This kit is a life preserver for acne prone skin.  It contains 5 clinical strength products that work hard to eliminate acne and give her a smooth and radiant complexion.  There's no need for her to hide when she has this acne fighting kit.
Kate Somerville 9!! Kit $125.00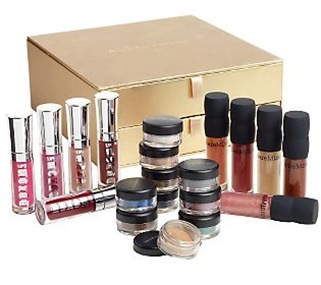 bareMinerals Box of Gems
bareMinerals has the most beautiful colors that will give her a look of pure luminosity.  This collection contains 20 items that are absolutely gorgeous.  Talk about luscious lips and dazzling eyes, she will love this collection.  The Box of Gems is packed with exciting shades that glimmer, shimmer, and shine.  With 20 items filling this box it ends up that each product costs only $4.00, what a steal!
bareMinerals Box of Gems $79.92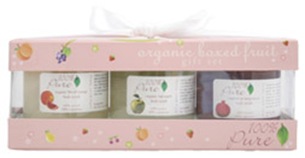 100% Pure Boxed Fruit Body Scrub Gift Set
This set gives that one-of-a-kind lady a special treat with 3 scrumptious body scrubs.  It includes Organic Blood Orange Body Scrub, Organic Apple Body Scrub, and Organic Pomegranate Body Scrub.  It's a great gift for just one person or it can be split up into 3 gifts.  They smell divine and will make her skin super soft and smooth.
100% Pure Boxed Fruit Body Scrub Gift Set $35.00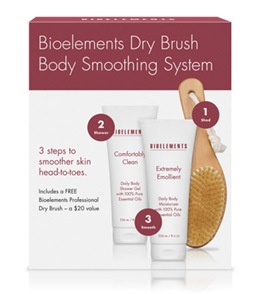 Bioelements Dry Brush Body Smoothing System
This unique 3-part system will smooth her skin from neck to toes.  The three steps include dry brushing her body before her shower, then cleansing her skin with aromatic botanicals in the shower, and finally deeply moisturizing her skin after the shower.  This kit will leave her body smooth, soft, and revived.
Bioelements Dry Brush Body Smoothing System $65.00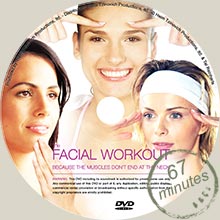 The Facial Workout
The Facial Workout is an incredible tool that allows that special woman in your life to tighten and firm her facial features so that she can look years younger.  It's very easy to follow and actually very relaxing as well.  It makes a fantastic gift and can fit into any budget at only $12.
The Facial Workout $12.00