This post may contain affiliate links. I may receive commissions for purchases made through links in this post. I will never recommend any products that I don't believe in. Please read my Disclosurefor more info.

Completely Unique Gifts for College Students
It's that time of year again. I can hardly believe the summer is coming to an end. Where or where did the months go? I always get a bit sad this time of year as the beautifully lazy days of summer segue into the busy and sometimes hectic days of the school year.
For those of you sending your eager and maybe a bit apprehensive teen off to college it must be a pretty intense time for you and your family. You must be so PROUD of her and all of her amazing achievements so far and you must be so excited for what her future holds. Oh the stories she will come home with and a few she'll probably leave behind.
As you teen embarks on her new journey you want her to take with her reminders of just how loved and supported she is. I have a couple of ideas for gifts for college students that she will love and be so thankful for!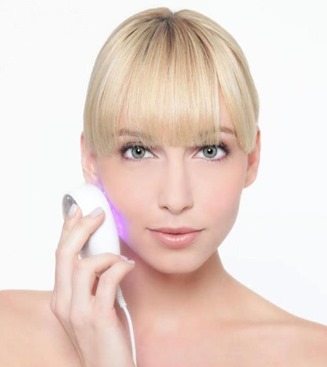 Clear Rayz
College is an amazing period in life, but the late nights, fast food, and unhealthy snacks can take a burden on the skin. Acne, redness, inflammation, and dull and lifeless skin can make their way onto her skin and keep her from shining as bright as she should be. Poor skin can really impact self-confidence especially when in constant social settings that college presents.
The Clear Rayz is a hot new product that cleverly puts red LEDs on one side and blue LEDs on the other. It's the perfect size for your college student, super easy to use, and incredibly convenient. The best part is though that she can boost her confidence with beautiful skin.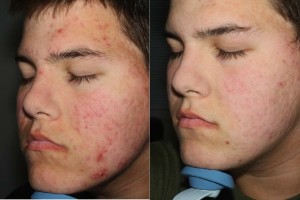 Blue LEDs are great for treating breakouts. So when her skin misbehaves she has an easy way to snap it back into shape before heading out to that party she has been so excited about. Blue wavelengths penetrate into blemishes and kill the acne causing bacteria.
Red LEDs help to heal the skin, accelerate healing, increase circulation, boost cellular energy, and repair damage. These powerful wavelengths help speed up the time it takes for a blemish to heal and rejuvenate the skin.
Your teen will be so thankful for this cool gadget, especially when her latest crush asks her out on a date and she sees a new blemish trying to sabotage it (psst….it's also a great tool for guys!) The Clear Rayz will help her look her best so she can can feel beautiful.
Beauty Box 5
This monthly subscription is geared for girls that love to try new beauty products and like to stay on top of the latest and greatest finds.
Once a month she will receive a cute little package from Beauty Box 5 beautifully packed with a combination of skin care, cosmetics, hair care, or nail products from trial size all the way up to full sized products.
Her roomies will gaze on with envy as she rips into her package every month and who do you think she'll think of every time she hears those ooohs and ahhhs? You got it! You!
Talk about a fun care package

I know I would have loved getting a Beauty Box 5 package every month when I was away at school.
Sure, everyone's loading up on the standard bedding, posters, decorations, and toiletries as they pack up that car and hit the college bound trail. But you can stand apart and do something completely different and fun. Whether helping with your teen's confidence with the Clear Rayz or giving her a fun escape every month with Beauty Box 5, you will be making her college years all the more special and memorable by showing her just how much you care!
Disclosure: There may be affiliate links and products from the Reveal Great Skin online store  within the article, but rest assured that I would never recommend any product I don't believe in.