This post may contain affiliate links. I may receive commissions for purchases made through links in this post. I will never recommend any products that I don't believe in. Please read my Disclosurefor more info.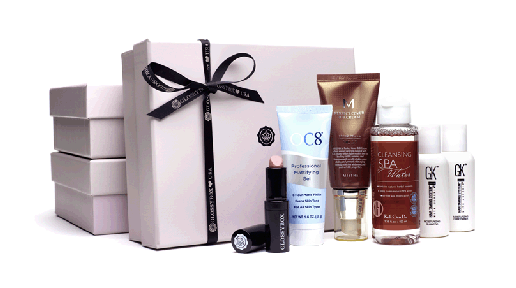 Talk about being treated like a princess!  GlossyBox knows how to pamper and knows what a woman really likes.  GlossyBox is a beauty subscription site that sends you incredible goodies right to your door every month.  Inside the package you will find all sorts of indulging items from skin care to nail care, and makeup to hair care.
It's a fantastic way to discover treats you may never have even heard of before.  You can try these top picks before buying the full sized product (although some of the items you receive are full size) and know without any hesitation that it will work for you.
I received the September box and couldn't believe all of the treasures nestled inside.  I opened the lid to find a full sized Missha M Perfect Cover BB Cream SPF 42 (loved this), OC8 Professional Mattifying Gel, Kryolan Moisture Rich Lipstick for GlossyBox, GKHair Moisturizing Shampoo, and GKHair Moisturizing Conditioner; what an impressive lineup!
These were all really great products and I uncovered some new gems.  The Missha BB Cream ended up being my favorite out of the group.  When I first pumped a few drops in my hand, it seemed to be too makeupy for my taste.  But I was more than pleasantly surprised at how well it absorbed into the skin and really made it look beautiful.  This is one I would definitely buy!   I also really liked the lipstick.  What a beautiful shade of pink and the texture was incredibly smooth and creamy.
Right now until 10/31/12 you will receive a free lipstick with your monthly subscription.  Just make sure to use code KISS and remember you only have a couple of weeks to take advantage of this great offer.  You will really love getting a luxurious package every month; you can't help but feel a little special.  (It also makes an amazing gift!)