This post may contain affiliate links. I may receive commissions for purchases made through links in this post. I will never recommend any products that I don't believe in. Please read my Disclosurefor more info.
Eating foods that help moisturize your skin from the inside out improves the texture of your skin and gives you a youthful, dewy complexion.  Keeping your skin hydrated from the inside by consuming the right foods and plenty of water will ward off dry, aged skin.  Dry skin looks and acts older than that of moist, supple skin.  Feed Your Skin Starve Your Wrinkles is a book packed with useful information that reveals 13 foods that have the ability to moisturize your skin from the inside.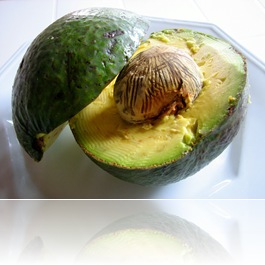 Foods Rich in Lipids
Avocado
Borage oil
Coconut oil
Grape seed oil
Olive oil
Hydrators
Tea
Stevia
Water
Watermelon
Dryness Disruptors
Kelp
Lentils
Pumpkin
Zucchini
Approaching your skin care in a holistic way will help to ensure healthy, radiant skin.  Not only do you need to be using effective skin care products for your skin type topically, but including healthy foods into your daily lifestyle will help your skin from the inside.  By incorporating the above 13 foods into your diet it will help to maintain moisture in your skin, keeping dry skin at bay. Feed Your Skin, Starve Your Wrinkles contains a wealth of information and great detail on what each food offers you and your skin.