This post may contain affiliate links. I may receive commissions for purchases made through links in this post. I will never recommend any products that I don't believe in. Please read my Disclosurefor more info.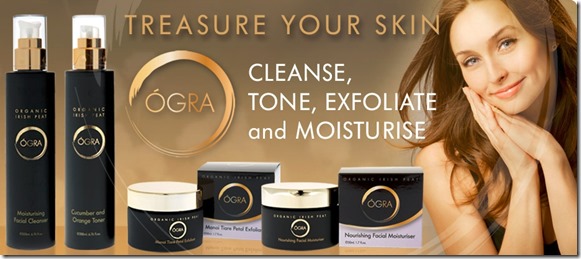 Ogra is a completely unique new skincare line from Ireland that is, to put it simply, AMAZING! Not only is each product jam packed with nourishing, anti-aging, and natural ingredients, but it also contains peat from ancient, nutrient dense, bogs that are well over 9,000 years old. Yes, you read that right…..9,000 years old!
Ogra, which means 'youth' in Gaelic is an extraordinary line of results driven products that deeply nourish and feed the skin with potent natural ingredients. Ogra embraces Celtic wisdom and traditions crafting them into each product. The peat used in every single product is has been proven to be extremely therapeutic, healing, reparative, and has immense preservative properties. In fact, in 2003, a 2,500 year old body was found in one of these bogs and was completely in-tact; from his nails to his skin and even what he had last eaten! It might sound a bit macabre, but the proof is in the pudding (so to speak.)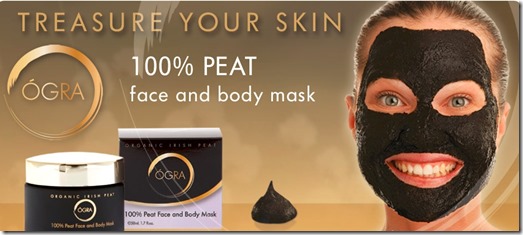 The Ogra Peat mask is made of 100% Irish peat and let me tell you it is probably the BEST mask I have used to date. There is something so inviting about dipping your fingers into the cool, thick, black peat and luxuriously spreading it all over the face. It feels invigorating and I actually feel a glorious tingling sensation as it works to stimulate and revitalize the skin. After rinsing off the earthy black mask, the skin looks beautifully rosy, healthy, and smooth; LOVE it!
Each product is crafted with this miraculous peat as well as other impressive anti-aging, rejuvenating, and skin lovin' ingredients.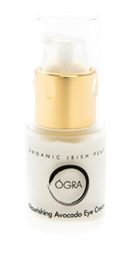 Being a self-proclaimed eye cream junkie, I am always on the lookout for ultra-nourishing, anti-aging, eye creams that really deliver. I want my eye area to not only look smooth and youthful but I want it to feel moisturized and free to move so to say. I can't stand it when I use an eye cream and my skin feels tight like it will crack into all sorts of lines as soon as I smile. The Ogra Nourishing Avocado Eye Cream feels great, really moisturizes, and infuses the delicate skin around the eyes with a concentrated blend of amazing anti-aging properties.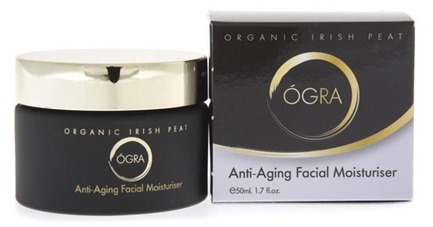 The Ogra Nourishing Moisturizer and the Anti-Aging Moisturizer also embrace the power of peat and glide effortlessly over the skin imparting a beautiful glow. Overtime, these two powerhouse moisturizers help to improve elasticity, increase moisture levels, rejuvenate, renew, and repair the skin. Although they both encourage younger and healthier looking skin, the anti-aging moisturizer contains a few additional age fighting ingredients such as Roman Chamomile, Sandalwood Oil, and Frankincense.
You are going to LOVE this completely unique Irish skin care line! You can find the Ogra skin care line by clicking right here 🙂