21st March, 2011 - Posted by Victoria Girard - No Comments
As an oily skin type you need to worry a little bit more about the products you put on your skin. You will want to make sure that you aren't using products that increase oil production and that are noncomedogenic (won't clog pores.)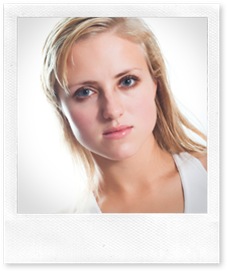 Use a stronger cleanser, one that is strong enough to dissolve the oil and build up on your skin. You can use a daily cleanser that contains salicylic acid, this will help clear up blackheads and whiteheads.
Choose a toner that contains little to no alcohol. Even though you have oily skin, look for a toner that gently hydrates and includes ingredients such as aloe vera, floral waters, or bioflavinoids.
When it comes to a moisturizer, choose one that is oil-free and doesn't add any shine to your skin. Look for one that is noncomedogenic, contains humectants (increase the water content in the epidermis), and silicone derivatives which sit on the surface of the skin and lock in moisture without clogging pores.
Suggested products for oily skin:
Eminence Citrus Exfoliating Wash or PCA Skin Facial Wash for Oily/problem Skin
PCA Skin Protecting Hydrator SPF 30
Eminence Rosehip Whip Moisturizer