This post may contain affiliate links. I may receive commissions for purchases made through links in this post. I will never recommend any products that I don't believe in. Please read my Disclosurefor more info.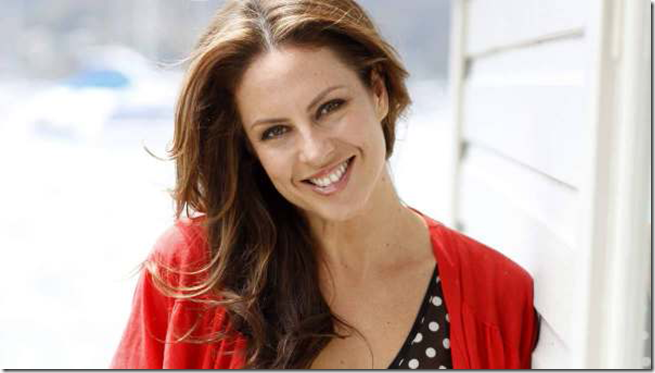 Everyone knows sugar is bad for your health, but the really sad news (at least for me) is that sugar is also extremely detrimental for your skin. Sugar sets in motion a nasty process called glycation that causes your collagen and elastin fibers to become brittle resulting in lines and wrinkles.
Eliminating sugar from your diet may throw you into a complete and utter tail spin. I know, believe me, how unimaginable it sounds; how could you even consider not eating cookies, cakes, or brownies ever again?!! The thought is incomprehensible! I know, I know just thinking about it makes you want those things even more.
Whoa!! Slow down, don't panic. There is a simple and actually enjoyable way to get sugar out of your life for good without suffering. Oh, and the best part is you still get to eat mouthwatering sweets!
Sarah Wilson, a light, fun-loving, celebrity personality from Australia, has created a brilliant and easy to follow plan that will not only make you feel healthier, but will help improve your skin as well.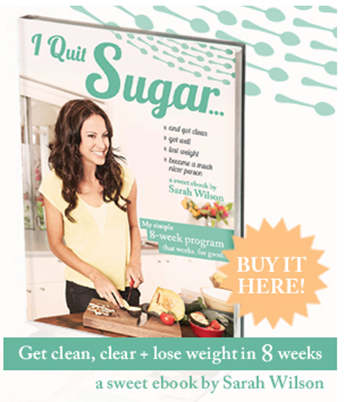 Her book, I Quit Sugar: an 8 week program, is offered as an instant downloadable eBook or you can also get a print edition. This program gives you the tools you need to quit sugar once and for all.
The plan includes:
Week by week steps that guide you through different stages making it seem less overwhelming
Reasons why sugar is so BAD for you
Sugar replacement strategies and suggestions
Recipes for delicious and sweet sugar-free goodies
Detox and suggested supplements
An easy to implement shopping list of ingredients that makes it easy for you to quit sugar
Sarah makes it fun and incredibly doable to get on a healthy path; one that doesn't include sugar and will help your skin look more luminous and beautiful. Click here to learn more about this amazing plan.
Sample Sugar-Free Recipe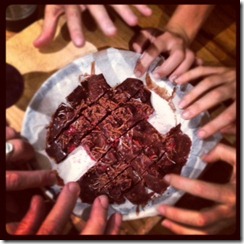 Sugar-free raspberry ripple
* 1/3- 1/2 cup coconut oil
* 1/3 cup organic salted butter (be sure to use salted…the saltiness gives it a lovely kick)
* 2 tbls raw cacao, or cocoa
* 1 tbls rice malt syrup
* 1/3 cup coconut, shredded or flakes (for a chunkier version)
* 1/3 cup of frozen raspberries
Melt the butter and oil (in a pan or microwave…the oil takes longer to melt so add the butter a little after); stir in the cacao and syrup. Arrange the berries and coconut on a sheet of baking paper on a baking tray or plate (a dinner plate is ideal – the slight indent creates a good shape). Pour the coconut oil mixture over the top and pop in the freezer. When firm either break into shards or cut into wedges.