This post may contain affiliate links. I may receive commissions for purchases made through links in this post. I will never recommend any products that I don't believe in. Please read my Disclosurefor more info.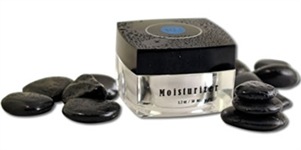 Renu Derma's Anti-Aging Moisturizer is luxuriously rich and creamy.  It really dives in and fights aging while drenching your skin with moisture.  It's an amazing moisturizer that makes your skin feel plump and dewy.
It's a natural, paraben free cream that repairs, fights free radicals, deeply moisturizes, and gives you luscious glowing skin.  This "dream cream" contains extremely effective natural ingredients that pamper your skin to the extreme.  These ingredients have been shown to drastically improve skin tone, bounce, wrinkles, age spots, and more.
Ingredients such as rose, avocado oil, jojoba oil, rosehip seed oil, vitamin C, vitamin A, and carrot seed essential oil work together to fight aging, soothe the skin,  and repair damage.  This luxurious cream has an incredible number of benefits for your skin and helps it look, act, and feel healthier.
Benefits:
Moisturizes
Repairs deep tissue damage
Boosts cell activity
Reduces deep wrinkles
Brightens
Soothes
Smoothes
Stimulates your skin's renewal process
Improves elasticity
Firms and tightens
Increases collagen production
Fights free radicals and protects your skin
Because this cream is so nutrient packed and rich, I would recommend it for dryer and more mature skin types.  It may be a little too heavy for skin that leans towards being oily. 
Renu Derma Rich Moisturizer loads your skin with health promoting properties and feeds it what it needs to be vibrant and youthful.  You know when you put this cream on your face that it is getting to work to make your skin more beautiful.