This post may contain affiliate links. I may receive commissions for purchases made through links in this post. I will never recommend any products that I don't believe in. Please read my Disclosurefor more info.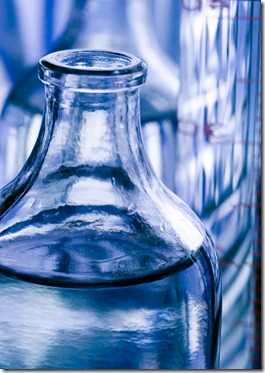 As you consider a new skin care product or line you should be aware of what the ingredients on the label actually mean and go in armed with knowledge.  Here's a cheat sheet that will help you understand your skin care products a little bit better.  Print it out for a quick reference and share it with your friends and family so they too are in the know.
Emollients
Emollients are ingredients that help soften the skin and seal in moisture.
Safe
Shea butter
Cocoa butter
Lanolin
Beeswax
Squalene
Coconut oil
Jojoba oil
Sesame oil
Almond oil
Olive oil
Avoid
Cetyl alcohol
Petrolatum
Paraffin
Mineral oil
Humectants
Humectants are moisturizing ingredients that attract water to your skin.
Safe
Hyaluronic acid
Allantoin
Sorbital
Sodium PCA
Avoid
Propylene glycol
UREA
Surfactants
Surfactants have the ability to dissolve dirt and oils on the surface of your skin.  They also help your products glide more effortlessly on your skin.
Safe
Sodium cocyl isethionate
Cocomidopropyl betaine
Polysorbate 85 or 60 (avoid polysorbate 80)
Avoid
Sodium laureth sulfate
Ammonium lauryl sulfate
Sodium lauryl sulfate
Cocomide DEA
Binders and Emulsifiers
These help bind oil and water together.
Safe
Cetearyl
Stearyl
Stearic acid
Ethylhexyl palmitate
Isopropyl palmitate
Cetyl palmitate
Avoid
Butylene glycol
Glyceryl stearate
Cetyl alcohol
PEG-100 stearate
Triethanolamine
Ceteareth 20
Texturizers
Texturizers thicken, add a rich texture, and improve the slip in skin care products.

Safe
Alkyl benzoate
Carbomer
Seaweed
Cyclomethicone
Pentaerythrityl tetraoctanoate
Caprylic triglycerides
Sodium chloride
Succinic triglycerides
Avoid
Polyethylene glycol
Dimethicone
Polysorbate 20 and 80
Preservatives
These are necessary for preventing product contamination and thwarting the growth of microbes.
Safe
Ascorbyl palmitate (form of vitamin C)
Sorbic acid
Vegetable glycerin
Sodium levulinate
Sodium anisate
Avoid
Propylene glycol
Butylene glycol
EDTA (Disodium and tetrasodium)
Diazolidinyl and imidazolydyl UREA
Parabens (methyl, poly, butyl, etc.)
Phenoxyethanol
Methylisothiazolinone
Benzoic acid (Para Amino Benzonic Acid (PABA)