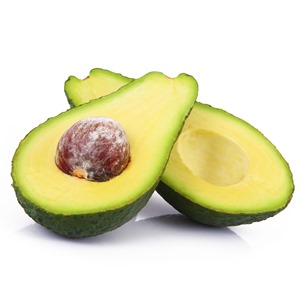 Avocado Benefits for Skin
I get hungry just thinking about this luscious green fruit. They are one of my top favorite foods and not just because they taste so darn yummy but also because they are so good for you. They offer remarkable benefits for your skin both when eaten and when applied topically.
Avocados are loaded with vitamins and healthy fats that feed and nourish your skin from the inside as well as from the outside. When eaten, the concentrated nutrients and oils work their way up to the surface of your skin healing, soothing, and moisturizing from the inside out.
Avocado oil, a hot skin care ingredient, has a vast number of benefits for the health of your skin. This super concentrated oil contains high amounts of vitamins A, B1, B2, D, and E, beta-carotene, along with amino acids, lecithin, and other essential fatty acids. This combination of nutrients infuses your skin with skin improving properties.
This mouthwatering fruit/oil does the following:
Nourishes
Softens
Moisturizes
Soothes
Heals
Helps the skin repair itself
Reduces age spots
Helps to regenerate cells
There's no disputing that the avocado is insanely healthy for you and your skin. Whether eating it raw, mashing it up and applying it to your skin, or applying the oil your skin will reap the rewards and look more beautiful. As you feed your skin nutrients and fatty acids your complexion will appear healthier and more vibrant.
You can get cold pressed avocado oil by clicking here.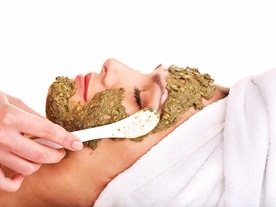 Avocado facial
1 avocado
Milk
Oatmeal
Honey
Mash up the avocado and mix it with a splash of milk, a drizzle of honey, and enough oatmeal to create a thick paste. Wash and dry your face and then apply the mask. Leave it on for about 10 minutes, rinse, and voila your skin will look refreshed and rejuvenated.