This post may contain affiliate links. I may receive commissions for purchases made through links in this post. I will never recommend any products that I don't believe in. Please read my Disclosurefor more info.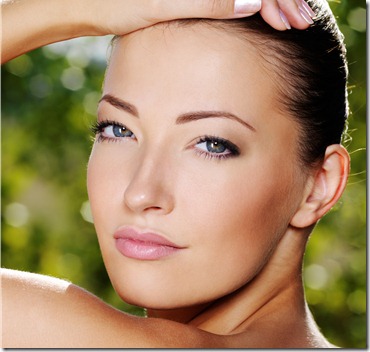 Arm yourself with the ultimate anti-aging weapon and watch your skin improve and transform overtime. I've said it before and it bears saying again; the best way to easily and painlessly kick your skin cells into high age fighting gear is red light therapy.
The DPL Therapy System and the dpl Nuve Beauty System lead the pack when it comes to LED light therapy. Both systems follow NASA protocol and are FDA cleared making it a simple decision when it comes to purchasing this powerful technology with confidence.
Red LED wavelengths ranging from 625-660 nanometers and infrared LEDs ranging from 830-880 nanometers have tremendous benefits for your skin. These specific wavelengths penetrate into the layers of your skin permeating your cells with healing light and setting into motion a slew of positive reactions such as:
Boosting collagen and elastin production
Increasing cellular energy
Improving circulation
Improving oxygen flow within the skin
Repairing damage
Healing
Renewing
Increasing hydration
Both systems use red and infrared technology to:
Reduce wrinkles
Diminish age spots
Firm and tone
Reduce pore size
Diminish scarring
Even out skin tone
Brighten
Hydrate
Reduce crow's feet
The DPL Therapy System is a larger hands-free unit that covers your entire face at one time allowing you to simply rest in front of the panels at each session. Each panel contains both red and infrared LEDs that have been shown to significantly improve the skin.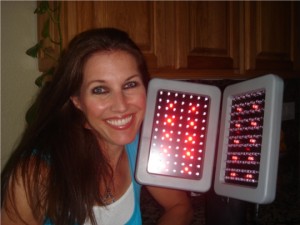 The dpl Nuve Beauty System is a convenient and travel friendly hand-held unit that consists of two anti-aging heads. One head contains 60 red LEDs and the other contains 56 infrared and 4 red LEDs. You merely alternate between the two heads targeting specific areas of concern. There's no need to keep track of which head you need to use; just keep the head on the unit and the next time you go to use it you know you need to switch the head.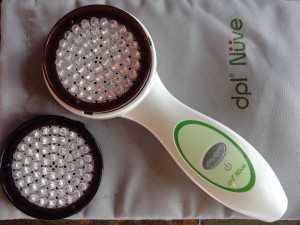 I can't stress how much I love both of these devices. They are so easy to use, feel great, and help my skin look better and better. I believe that the ultimate skin care routine just wouldn't be complete without this technology. An optimal skin care regimen should consist of red light therapy, effective anti-aging topical skin care, sunscreen, and an age-defying diet. Feeding your skin both inside and out will give you the edge you need to see visible improvements in your complexion.