This post may contain affiliate links. I may receive commissions for purchases made through links in this post. I will never recommend any products that I don't believe in. Please read my Disclosurefor more info.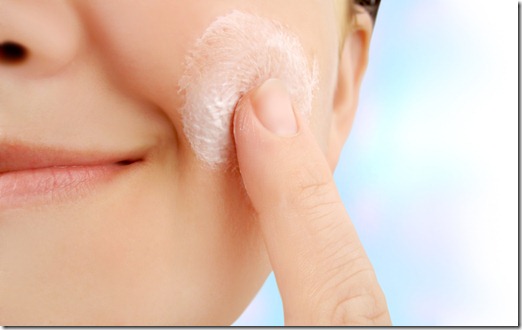 Vitamins are not only extremely beneficial for your health but they also provide great benefits for your skin as well. But which vitamins actually help to improve your skin? Take a look at the list below and feed your skin a daily dose of healthy vitamins.
Vitamin A
This vitamin gets a lot of press because of its ability to fight aging in the skin. However, it can be irritating to the skin so a tolerance has to be built up gradually especially with prescription strength products such as Retin A or Renova (tretinoic.) The non-prescription form, retinol, is much gentler on the skin but delivers powerful results given more time.
Vitamin A can be used to treat dry skin, acne, age spots, pore size, as well as lines and wrinkles. This anti-aging vitamin encourages the renewal of skin cells and tissue making your skin look smoother and younger. As effective as this ingredient is for de-aging your skin you need to make sure to apply it at night. It can react with the sun producing free radicals and can also cause sun sensitivity making sunscreen even more of a necessity.
Vitamin B
Vitamin B is a moisturizer that can be used for both skin and hair. It has been shown to repair damaged hair and works well to soften and condition your skin. Also known as Biotin or Panthenol, vitamin B infuses the skin with pure moisture.
Vitamin C
This is one of my all time favorite vitamins for the skin. It has a great deal of research backing its effectiveness against wrinkles. This powerful vitamin comes in number of different forms (L-ascorbic acid, ascorbyl palmitate, magnesium ascorbyl phosphate, and C ester.) Most of the impressive results coming from scientific studies is when vitamin C is the in the L ascorbic acid form. However this form of vitamin C is the most unstable and oxidizes when exposed to oxygen. When it oxidizes it not only becomes useless but actually can produce free radicals which damage the skin. When L ascorbic acid becomes oxidized it darkens and should be thrown out. It also needs to be used in concentrations of at least 10% in order to be effective.
Vitamin C is a powerful antioxidant that also dramatically increases collagen and elastin production. L ascorbic acid and magnesium ascorbyl phosphate tend to be the most effective in stimulating collagen synthesis. Vitamin C is a great way to start off your day as it works to fight wrinkles while protecting your skin from free radical attacks.
Vitamin E
Vitamin E (Alpha tocopherol, tocopheryl acetate, and tocopheryl linoleate) is a very powerful antioxidant that has also been shown to greatly accelerate healing, sooth dry skin, and prevent UV damage. It makes an amazing moisturizer and also helps to fight aging. Argan oil (an incredible botanical oil) is absolutely loaded with vitamin E and really improves the texture and appearance of your skin.
Vitamin F
Linoleic acid, omega 3, evening primrose, black currant, and flaxseed oil are all forms of vitamin F. Vitamin F is an essential fatty acid that is an effective lipid and has the ability to actually re-create this skin lipid barrier when it has been stripped by harsh cleansers or chemicals.
Vitamin K
Vitamin K is used to diminish under eye circles. In high concentrations it can be very effective, but unfortunately because it's a very expensive ingredient many products don't contain enough to make a huge difference. If you are looking for an eye treatment that contains vitamin K, make sure it shows up at the beginning of the ingredient deck.
Infusing your skin with healthy vitamins daily helps you maintain a beautiful, healthy, and youthful complexion.