This post may contain affiliate links. I may receive commissions for purchases made through links in this post. I will never recommend any products that I don't believe in. Please read my Disclosurefor more info.
Summer Skin Care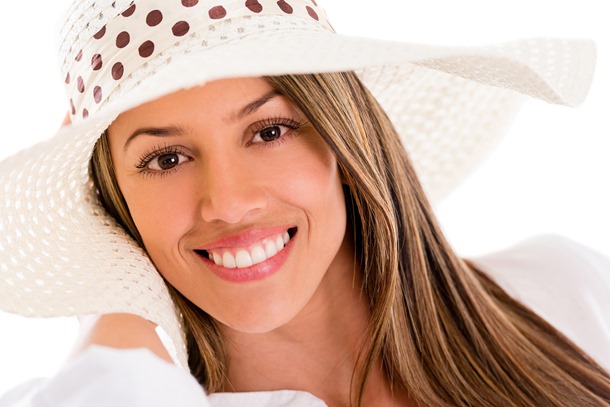 Guest Post by Celina Jones
As the steamy and humid summer months visit the northern hemisphere, we switch-up the kinds of clothes we wear, accessories we carry and also the kind of beverages we like to drink. However, as the heat of the summer strikes our planet, our body is also in desperate need to overhaul the skincare routine that we have been following all through the summers.
Here is why you must shake up your skin care routine as soon as the summer sun arrives at your door step:
Change Your Cleanser and Moisturizer
The onset of the fiery summer sun also indicates the coming of its two friends heat and humidity. Once the three of them are in full action, excess oil and dirt can begin to accumulate on your skin thus bringing about a needed change in our daily skin care regime. For those with oily skin you may want to consider switching to a foaming face wash containing glycolic or salicylic acid, as these chemical components aid in removing the excess of oil and dirt from facial skin completely. Thereafter, spray a sufficient quantity of natural antibacterial toner all over your face as it helps in preventing skin breakouts.
All through the winter you were probably slathering on a sufficient amount of creamy moisturizer all over your face. But now it's time to bid adieu to them and instead opt for a light hydrating moisturizer or serum or face mist. Pick up one that is one that is rich in antioxidants like Vitamin A, C and E or contains the goodness of tea tree extracts that will be beneficial for your skin, especially in the steamy and humid summer weather.
Your Skin Is Screaming for Sunscreen
Applying generous quantity of broad spectrum sunscreen is absolutely essential during the hot summer days. During the winter month sunrays are weak and most of the time we keep ourselves covered with thick warmers, hats and other woolens. But in the summer we love wearing light and skimpy clothes and thus protecting our bare skin from the harmful UV rays become all the more important.
Every two hours slather a handsome amount of sunscreen on your skin to protect it from sun damage and other side effects. If you think using a cream based sunscreen is not possible in every two hours, then you can shift your preference to powder with SPF capabilities to get the same effect.
Exfoliate Properly
Thorough exfoliation of your skin at least two to three times a week becomes extremely important during the summer months as it helps in removing the remains of the sunscreen and oil from our skin thoroughly. You will be presented with a myriad of exfoliating scrubs in the market, pick one according to your skin type. Do not expose your freshly exfoliated skin to direct sunlight as it will cause more damage to your skin. First lather good quantity of sunscreen and then step outside.
These are some of the reasons why you should completely switch up your skincare routine during the summer months. The temperature condition during winter and summer months are absolutely paradox, therefore the skin care regime should be also overhauled so that it produces the same effect as that of non-surgical face lift so much so that everyone will request you to share some of your secret beauty tips.
About the Author:
The above article is composed by CJ, a beautician by profession associated with mynewa.com. She advises that every women should spray sufficient quantity of natural antibacterial toner all over the face to prevent skin breakouts. Regularly following this routine will produce the same effect as that of a non-surgical face lift.