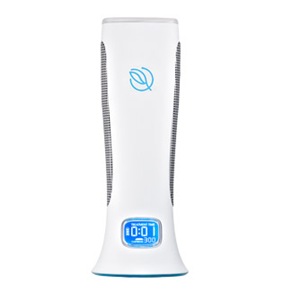 From now until February 15, 2012 you will receive a FREE foam cleanser ($28 Value) with any TRIA purchase.  Use code CLEANSER at checkout.
The TRIA Skin Perfecting Blue Light is another exciting addition to the world of light therapy. This ergo-dynamic handheld device has been shown to dramatically reduce and prevent breakouts, promoting smooth and healthy skin that is clear and radiant.
It's fast and simple to use as the blue light wavelengths gently penetrate into your skin demolishing the bacteria that causes acne. It has been FDA approved for treating acne due to its proven track record and effectiveness.
The TRIA Skin Perfecting Blue Light encourages beautifully clear and luminous skin. In fact studies have shown that:
70% of affected areas within subjects were cleared in just 2 weeks
93% of subjects reported a smoother complexion in 4 weeks
100% of subjects said their skin looked healthier and more radiant after only 4 weeks
It's an extremely powerful yet gentle tool that can easily fit into busy lifestyles. You can use the TRIA Blue Light twice a day for 2 ½ minutes once in the morning and once in the evening or simply use it once a day for 5minutes. That's it, that effortless! It's even more effective when combined with TRIA's advanced skin care.
The results are shocking and undeniable. Click here to see incredible visible results.
Acne is more than a frustrating skin condition. It's embarrassing, draws negative attention, lowers self-esteem, and can keep you from enjoying life to its fullest.
You really do deserve to feel beautiful in your own skin. This blue light device will help you do just that. Get vibrantly smooth skin that is blemish free with the TRIA Skin Perfecting Blue Light and you won't turn back.