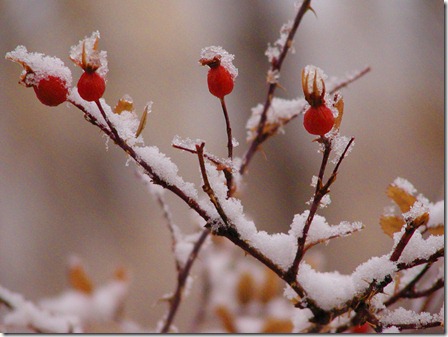 Natural oils for skin rejuvenation can do wonders for your complexion from simply moisturizing to drastically reducing lines and wrinkles.  They are a true gift from nature that gently infuse your skin with their age-defying properties.
Almond (Sweet) Oil
Sweet almond oil is a common ingredient in skin and body products because of its effectiveness and budget friendly price tag.  It contains beneficial fatty acids and vitamins A, B1, B2, B6, and E.  this nutritious oil is good for dry skin, mature skin, eczema, and psoriasis.
Apricot Kernal Oil
This oil is rich in vitamins A,C,E, and potassium.  It's great for treating dry and irritated skin and helps with mature skin as well.
Argan Oil
Argan oil tops the list of my favorites because it plain and simply works.  I mean it really works!  It seriously illuminates your skin making it look healthier and renewed.  This luscious gold liquid has a whole host of properties including antioxidant, antibacterial, anti-fungal, analgesic, and anti-inflammatory.  It's a great source of vitamin E and has been shown to hydrate, fight aging, reduce swelling, increase elasticity, and pamper dry skin.
Avocado Oil
Avocados, one of the most delicious fruits, are rich in vitamins A,B,B2, D, E, pantothenic acid, protein, lecithin, and fatty acids.  It's easily absorbed into the skin offering help with eczema, psoriasis, scars, and dry skin.
Baobab Oil
Baobab oil (what a great name) contains vitamins A,D,E, and F.  This oil is beneficial for deeply moisturizing skin and hair as well as helping with psoriasis and eczema.
Borage Oil
Borage oil comes from a spectacularly beautiful blue flower, making it even more appealing.  It has a high concentration of gamma linoleic acid (GLA) which is a powerful antioxidant and eases inflammation.  This soothing oil supports sun damaged skin, dry skin, eczema, and psoriasis.
Camellia Oil
Camellia oil is a great anti-aging oil that contains vitamins A,B, and E.  It deeply moisturizes, fades scars, lightens age spots, and helps block UV rays.
Grapeseed Oil
This yummy sounding oil is actually a by-product of wine making and is rich in antioxidants, tocopherols, linoleic acid, and vitamin E.  This oil has been shown to help with dry skin, eczema, psoriasis, acne, and even varicose veins.
Kukui Nut Oil
I really love the name of this divine oil; it's so fun to say.  Go ahead say it; Kukui nut oil.  It just rolls off the tongue doesn't it?  This oil is a great source of essential fatty acids as well as vitamins A, C, and E.  it is very beneficial for mature skin, scarring, acne, sunburns,  eczema, psoriasis, and damaged skin.
Rosehip Seed Oil
This oil is a powerhouse when it comes to anti-aging.  It contains a high concentration of vitamin A and fatty acids.  Rosehip seed oil is a hard working oil that renews skin cells, repairs damage, reduces deep wrinkles, diminishes age spots, moisturizes, and helps with eczema.
These 10 natural oils for skin and hair are just a small sampling of what's available to you in the spectacular world of nature.  There is something purely magical about using oils from beautiful plants, nuts, and flowers and then witnessing how they impart their beauty into your skin.
So, take a look at labels and see if you can't treat your skin to all that nature has to offer.  One of my all-time favorite, panic if I'm without, oils is argan oil and it's available right here.  With continued use this pure golden liquid will really make a difference in the appearance of your skin.  Natural oils for your skin can greatly improve your skin without harsh chemicals or dangerous toxins.