This post may contain affiliate links. I may receive commissions for purchases made through links in this post. I will never recommend any products that I don't believe in. Please read my Disclosurefor more info.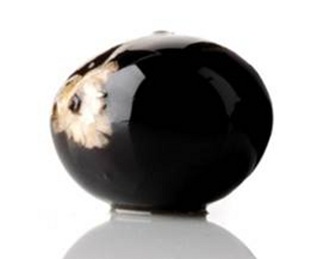 Touted as one of the best wrinkle fighting foods on the planet, acai berry has one of the highest ORAC (antioxidant) values around. It's been labeled a superfruit because of its incredible power to fight one of the most damaging free radicals, superoxide.
Superoxide free radicals have the ability to damage molecules within the skin, including the crucial collagen and elastin proteins which keep the skin firm, tight, and strong. The antioxidants in acai scavenge these destructive free radicals helping to cease their path of destruction.
Acai is also packed with other free radical fighting antioxidants. In fact the acai berry is reported to have twice the antioxidant activity as another known superfruit, the blueberry.
Scientists have also discovered that the acai berry can prevent inflammation. Inflammation in the skin releases free radical compounds which can lead to aging such as wrinkles.
Regular consumption of this extraordinary superfruit helps to reduce skin damage, including the formation of wrinkles. The powerful antioxidant activity of the acai may also aid the skin in repairing existing wrinkles; YEAH!
Benefits of acai for your skin:
Promotes healthy cell membranes
Fights free radicals
May help to keep the skin firm and tight
Helps to keep collagen and elastin strong and healthy
Prevents wrinkle formation
May help to repair existing wrinkles
Reduces inflammation
Adding acai to your diet helps to maintain and encourage a healthy body as well as healthy skin. Acai powder is a fantastic choice because it is not only extremely rich in antioxidants but is also a great source of fiber. Fiber is helpful for your skin as well because it keeps your colon functioning optimally, eliminating toxins from your body that can cause or exacerbate existing skin conditions.
I've said it before and I'll say it again……and again……and again….taking care of yourself from the inside as well as from the outside will help to give you younger, healthier, and more vibrant skin.