This post may contain affiliate links. I may receive commissions for purchases made through links in this post. I will never recommend any products that I don't believe in. Please read my Disclosurefor more info.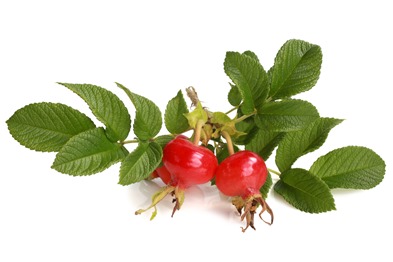 This Anti-Aging Rosehip Seed Oil Serum/Oil is a fantastic nighttime treatment for wrinkles, age spots, scarring, and an uneven skin tone. It's loaded with amazing anti-aging oils that help to rejuvenate, revitalize, and restore a more youthful complexion. It's super easy to make and will leave your skin looking luminous and gorgeously healthy!
Rosehip Seed Oil Serum
2 Tablespoons Rosehip Seed Oil
10 drops Lavender
5 drops Carrot Seed Oil
5 drops Sea Buckthorn Berry
5 drops Myrrh
5 drops Frankincense
Add the Rosehip Seed Oil with a funnel to a dark blue or amber bottle (it's a good idea to sanitize your bottle in boiling water before using them) then continue to add the subsequent oils one at a time, gently letting the oils drop slowly into the potion. Once you have all the ingredients in the bottle lightly rock the bottle back and forth to mix all the ingredients together. Voila, that's it! Now you have a beautiful anti-aging rosehip seed oil serum that will treat your skin to the wonders of nature.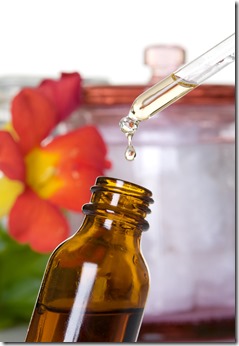 Rosehip Seed Oil is a phenomenal carrier oil for anti-aging blends. This superb oil has incredible anti-aging properties. It's loaded with a natural form of vitamin A (tretoin – found in Retin-A) and vitamin C. Rosehip Seed Oil has been shown to reduce lines and wrinkles (even the deep ones), diminish age spots, and reduce scarring.
Lavender is one of my favorite essential oils because of its gorgeous aroma. You just can't help but be taken away to a lush field of purple in the South of France when the scent wafts into your nose. This special oil is great for acne, burns, bruises, as well as slightly lightening the skin and regenerating skin cells.
Carrot Seed Oil is another great anti-aging oil. It stimulates cellular renewal, protects the skin, and is incredibly revitalizing. It contains vitamin A and E which are great for de-aging the skin.
Sea Buckthorn Berry is also an anti-aging powerhouse. It's packed with antioxidants which help to fight off free radical attacks keeping them from damaging and destroying your precious cells.
Myrrh helps to firm the skin and prevents tissue degeneration. It's very helpful in preventing the formation of wrinkles.
Frankincense rejuvenates the skin, improves skin tone, and balances out the skin. This oil also promotes healing and works to prevent wrinkles from forming.
Every night before going to bed squeeze a dropper full into the palms of your hands, rub them together to warm your serum and then press and massage into your skin. You can either wear it alone or layer it under your favorite moisturizer. You can experiment to see what works best for your skin. You are going to love how your skin looks in the morning! Mountain Rose Herbs is a fantastical online store for all of your carrier oil, essential oil, and bottle needs (plus a ton more fun stuff!)