This post may contain affiliate links. I may receive commissions for purchases made through links in this post. I will never recommend any products that I don't believe in. Please read my Disclosurefor more info.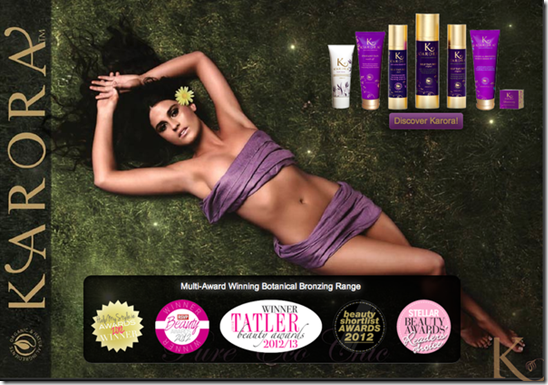 Tired of looking pasty white but aren't willing to risk exposing your delicate skin to a harsh tan from the sun? You can get a gorgeous warm bronze tan at home easily and safely with an exquisite line that was developed in Ireland called Karora. It's an elegantly organic sunless tanning line that gives your skin a gorgeous tan.
They've got you covered literally from head to toe with a variety of ways to easily get a beautiful golden glow without the risk of UV rays. If you prefer a light mist you got it! Rather slather on a cream? Slather away. How about blending a light fluffy mousse all over your bod? Yep, they have it! From a subtle sun-kissed glow to a deep vacation tan, to a daily CC cream; Karora offers a tan that fits your personality. Rather add a gentle glow that washes off before your head hits the pillow or a daily gradual tan? You got it!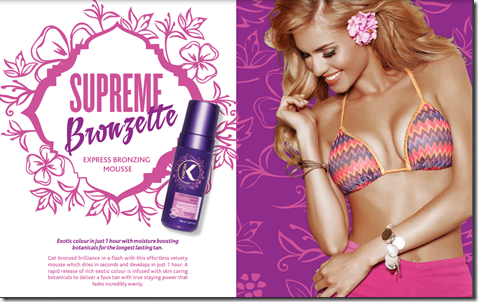 Karora is an amazing line that really offers an extensive collection of exceptional natural sunless tanning options. Adding a burst of color to your skin has never been so easy or so glamorous. These products give your skin a gorgeous youthful vibrancy without any of the harmful stuff.
I am so excited about what this line does for your skin and what it has to offer in the wide variety of options. The more I use these products the more attached I get to this unique line. I am all about simplicity and convenience and Karora has designed their products to not only impart a beautifully healthy tan but to be easy to use and as an added bonus they are loaded with naturally healthy organic ingredients.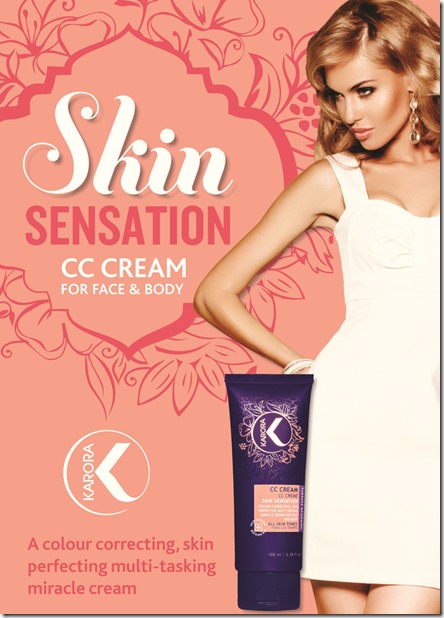 If you are someone who likes to add a bit of color to her skin then check out Karora! You will love the naturally warm and golden tan your skin exudes and you will love the ease of applying your favorite Karora product. You can find all of these amazing products at  Organic Skincare U.S.