Kathy Ireland reVive
Kathy Ireland reVive Light Therapy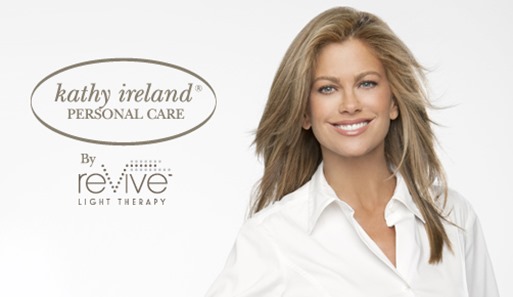 A Sophisticated Approach to Anti-Aging
Iconic Sports Illustrated Swim Suit Model's Top Beauty Secret!
50 Years Old and still one of the most beautiful women in the world!
reVive™ Light Therapy Anti-Aging System offers an incredibly natural, effective, safe, and non-invasive red light therapy option for de-aging the skin and regaining a more youthful complexion. This system is so effective that the beautiful and highly respected iconic model, actress, and author, Kathy Ireland not only endorses it, but uses and believes in it. She is now 50 years old and looks just as beautiful (maybe even more beautiful) than she did when she was in her twenties and one of her skin care secrets is reVive ™ Light Therapy.
"reVive™ is exquisite. This anti-aging, skin care therapy is something I truly believe in. Looking your best, from a healthy perspective is powerful. I believe reVive™ is a unique product that is able to make powerful and personal changes in our lives. These treatments from my experience, are exceptional for wrinkles, aging spots, fine lines, sun damage and more." – Kathy Ireland
I agree with Kathy wholeheartedly! I have to say that I have tried and use a variety of light therapy systems and reVive ™ Light Therapy is the cream of the crop. Budget friendly, powerful, effective, refined, and soothing to the skin and mind. It works…Period!
If you are looking for a natural means to achieve a younger looking complexion, get compliments on your glowing complexion, and feel more beautiful; this system fits the bill.
Easy to operate
Safe
Feels great
No down-time
Real results
Stimulates collagen and elastin production naturally
Benefits of reVive Light Therapy:
Reduces lines and wrinkles
Diminishes age spots
Repairs sun damage
Evens out skin tone
Diminishes scarring
Soothes
Improves skin firmness
Reduces redness and inflammation
Speeds up the healing of blemishes
Increases collagen and elastin synthesis
Diminishes crow's feet
Benefits of Red/Infrared Light Therapy for the skin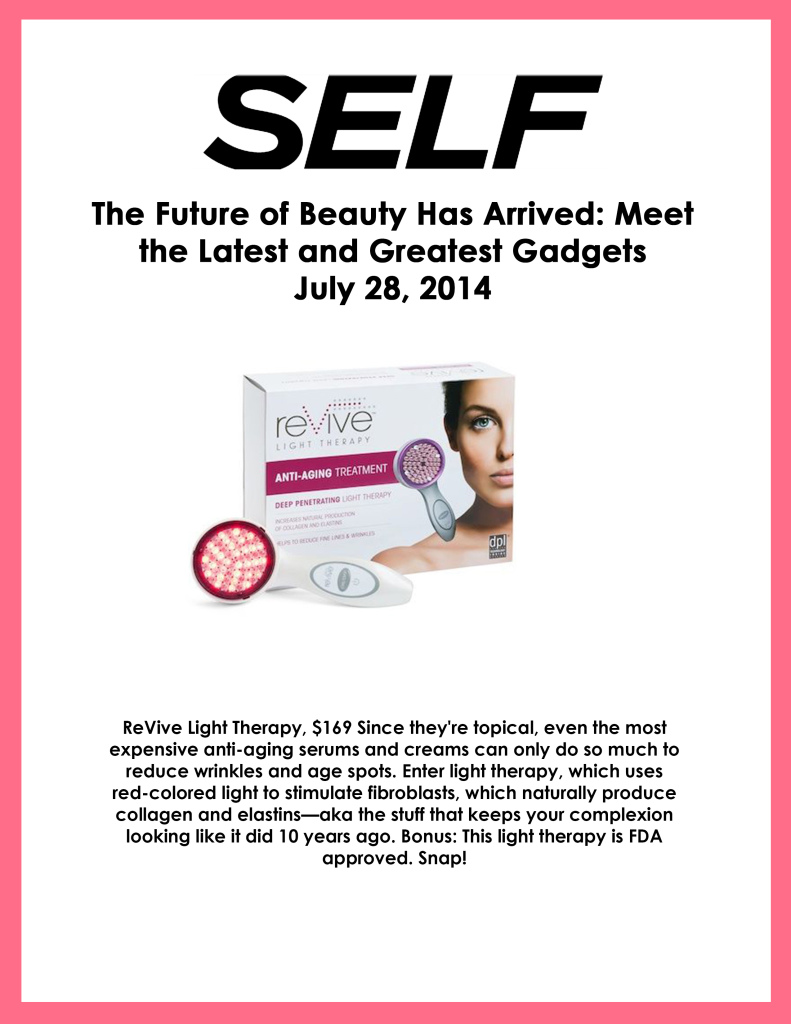 Kathy Ireland by reVive Light Therapy 
1 Year Warranty
FDA Cleared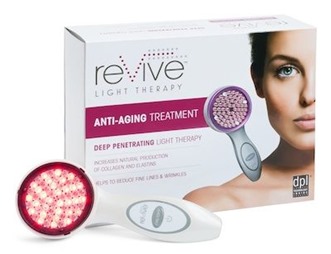 Kathy Ireland by reVive Light Therapy Anti-Aging Handheld System
reVive ™ Anti-aging Light Therapy Handheld System.  Stimulates natural production of Collagen and Elastins resulting in reduction and reversal of wrinkles and fine lines.  Produces a firm youthful appearance in skin tone by smoothing out blemishes and skin texture.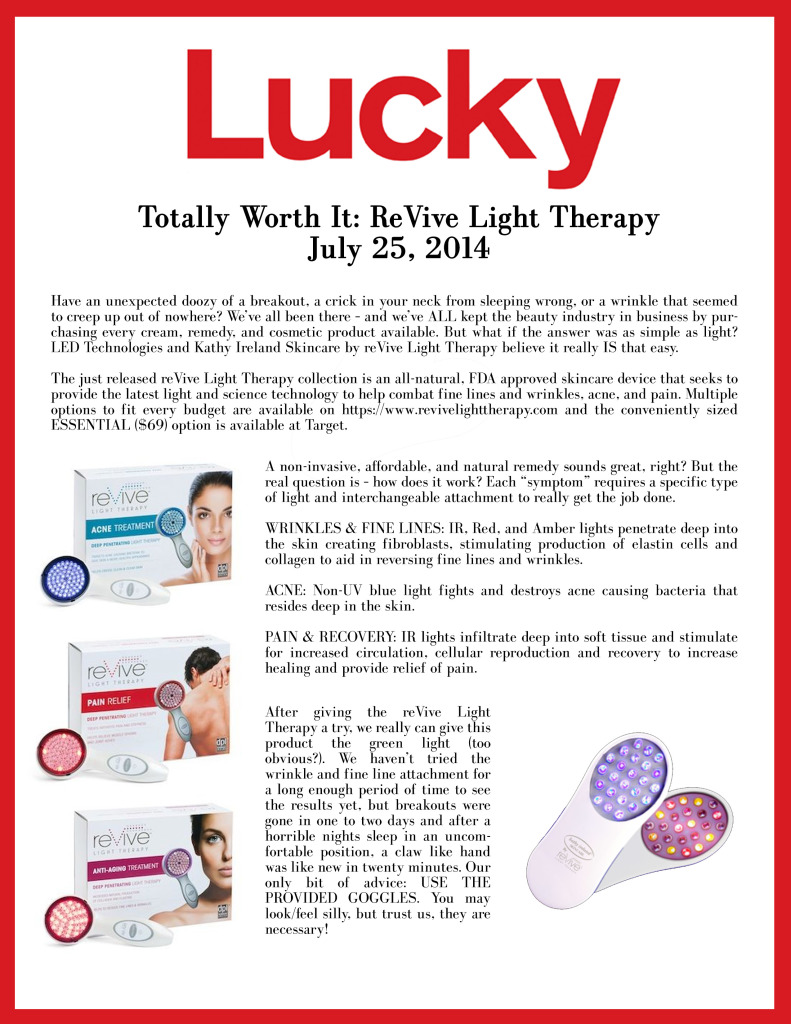 The reVive ™ Light Therapy System is FDA cleared for home use and has been created to reduce visible signs of aging.

  The red light therapy anti-aging head is configured with 30 red LEDs (light emitting diodes) at 625 nanometers and 30 infrared LEDs at 830 nanometers. The large size of the LEDs in conjunction with the arrangement of the LEDs makes for one powerful anti-aging tool! The healing and reparative wavelengths permeate into all of the layers of the skin where they prompt a vast number of positive reactions at a cellular level.
How reVive ™ Red Light Therapy Works
Red light therapy has been scientifically proven to dramatically effect cellular function. It has the ability to penetrate into the many layers of the skin prompting an incredible number of positive responses including increasing collagen and elastin production, boosting circulation, igniting reparative and healing processes, increasing cellular metabolism, and much more. Red light therapy is used by NASA and the U.S. Navy  for healing and pain relief  but is also utilized by the top spas, dermatologists, estheticians, as well as celebrity facialists to promote youth generating properties within the skin.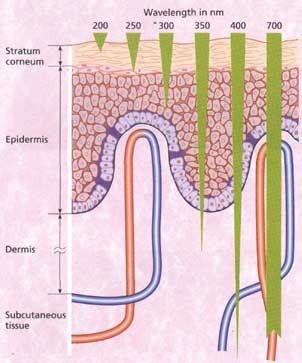 Kathy Ireland by reVive Light Therapy 
1 Year Warranty
FDA Cleared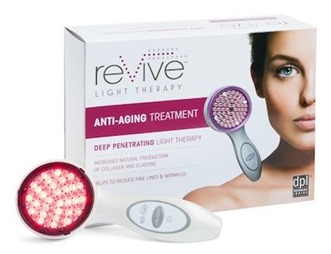 Kathy Ireland by reVive Anti-aging Light Therapy Handheld System
reVive ™ Anti-aging Light Therapy Handheld System.  Stimulates natural production of Collagen and Elastins resulting in reduction and reversal of wrinkles and fine lines.  Produces a firm youthful appearance in skin tone by smoothing out blemishes and skin texture.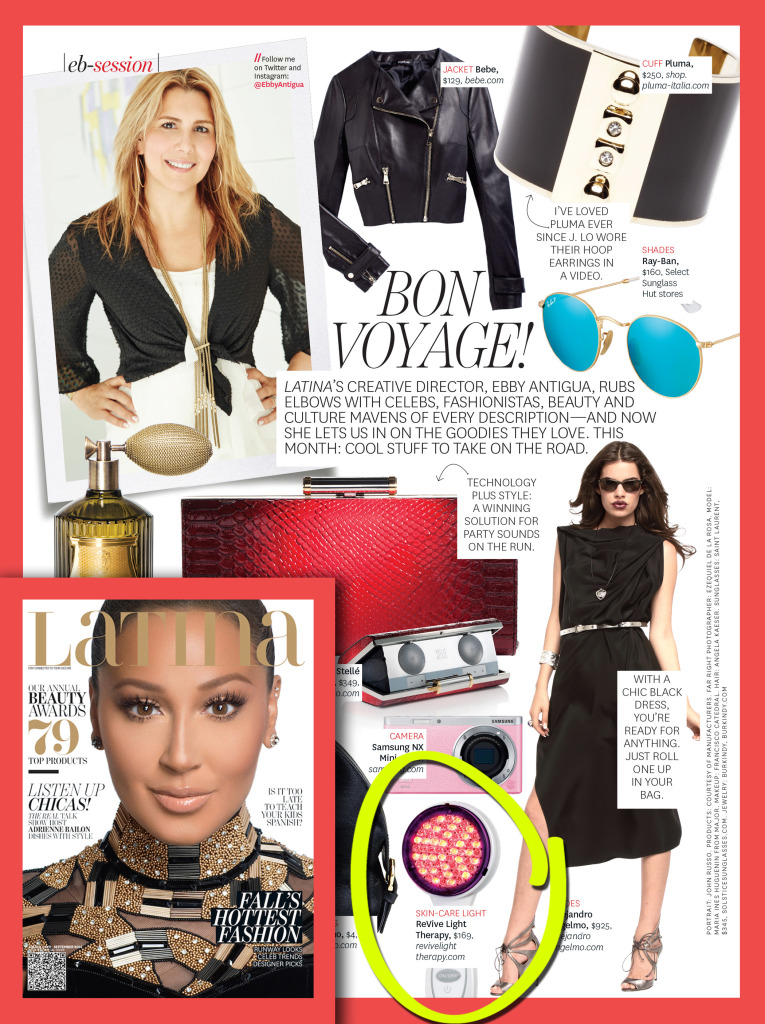 Frequently Asked Questions:
Q: How long until I see results?
A: Every individual is different, but most people feel and see a difference in about 4 treatments. Because of differences in the amount of damage varies from person to person, some people will see the benefits almost immediately while others need more treatments. Because treatments are progressive it is recommended that you treat your skin for at least 10 weeks on a daily basis and then about 3 times a week for maintenance.
Q: Does reVive ™ Light Therapy work on most people?
A: Yes, reVive ™ Light Therapy will work on all skin types. There is an excellent success rate for most people.
Q: Can I combine reVive ™ Light Therapy treatments with other skin care regimens?
A: Yes, reVive ™ Light Therapy™ can be used alone or with other skin care treatments. Many physicians have found reVive ™ Light Therapy to compliment other treatments.
Q: How close to the skin should I hold the reVive ™ Anti-Aging device?
A: For best results the reVive ™ Light Therapy should be as close to the skin as possible. The LEDs may touch the skin. Center the unit on the main area of treatment for maximum effectiveness.
Q: Will it hurt my eyes?
A: There are no studies showing any harmful effects to the eyes when using the light. Eyes should be closed while using, protective goggles are not required. But, goggles are included for user comfort.
Q: Why can't I see some of the lights?
A: You can see the red lights. The LEDs that you cannot see are in the infrared spectrum and can't be seen by the human eye. You will know that the infrared LEDs are engaged when you see the red LEDs working.
Q: How long are the treatments?
A: Each treatment cycle is 20 minutes, the device shuts off automatically after 25 minutes.
Q: Is there a warranty?
A: Yes, the manufacturer states "LED Technologies, LLC warrants that your product  will be free from defects in materials and workmanship for one year from the date of purchase by the original owner. This warranty covers the original purchaser only and is not assignable or transferable to another party." The unit comes with a 1-year parts and labor warranty. International orders are responsible for shipping and handling charges. Owner and heirs of RevealGreatSkin.com are not responsible for any liability in connection with the use, or improper use of the LED system.
Q: What is the return or cancellation policy?
A: 30-Day money-back guarantee Terms on all Returns: Save your  invoice. All returns must be issued an RMA# within 30 days of purchase. Without an RMA # your return cannot  be accepted. To be issued an RMA#, you acknowledge the terms noted herein. All items must be included in box and in new condition. RETURNED  LED's will be charged a 25% restocking fee.   Return shipping is your responsibility and is non-refundable. Please email  info@revealgreatskin.com   include your  full name, country and date of purchase in your email and we will forward return  instructions.
Q: Do you ever have returned units for sale?
A: "Open Box Units":  On the rare occasion that we receive a returned "open box" unit in new condition containing all original package contents we will offer it at a huge discount.   These units cannot be returned.  Please email info@revealgreatskin.com if you are interested in being put on a wait list.
Q: What about cancellations?
A: Cancellations: All orders are automatically processed through our secure merchant processor which incurs fees. If you cancel your order BEFORE it has been shipped, you will be assessed a small cancellation fee of $5.00  before credit is issued. We are very sorry, but we cannot accept cancellations if your order has already been shipped. Orders which are refused at delivery will NOT be credited. S & H and freight delivery costs are non-refundable. We are sorry but there are no exceptions.
Precautions
Do not use unit on an open wound. The system may increase circulation and cause bleeding.
If you have been diagnosed with a thyroid condition do not place the light over the thyroid gland (neck area.)
Do not use with any topical products that contain heat-producing ingredients as a skin burn could result.
Consult your doctor if you:
Are pregnant
Are taking medications known to cause sensitivity of skin to light
Have any suspicious or cancerous lesions
Have recently had a steroid injection or use topical steroids
If you have any medical related question about using this device, please contact your doctor.