This post may contain affiliate links. I may receive commissions for purchases made through links in this post. I will never recommend any products that I don't believe in. Please read my Disclosurefor more info.
What a wonderful time of year! I love the holiday season, not just for what it stands for, but for the shift in attitude, spirit, and warmth that everyone exudes. One of the greatest things about this time of year is the incredible sales that take place. A number of my favorite skin care sites are offering some great deals right now so take advantage, have fun, and happy holidays!
SkinCarebyAlana.com is an amazing site that carries a vast number of natural skin care lines that are the best of the best.  Alana  provides incredible support to all of her customers.  She makes sure you receive FREE shipping on every single order, no matter how much you spend (that is RARE!)  Use the codes below to get great deals on gifts for your loved ones and yourself.
15% off all  new customers orders under $99    code: skba15
20% off new customer orders over $100    code: skba20
Shankara produces extraordinary Ayurvedic skin care products that are gentle, unique, and extremely effective. This company provides one-of-a-kind products that go beyond your expectation and really produce incredible results!  100% of their net profits fund global non-profit humanitarian projects.  They use safe, natural and biodegradable cleaning agents and go to great lengths to recycle. You can trust that when you are using a Shankara product your skin will reflect the good that this company does.  From now till December 21st, they are offering 15% discounts on all facial and body products as well as their balancing aromatherapy blends and FREE shipping on all orders over $59.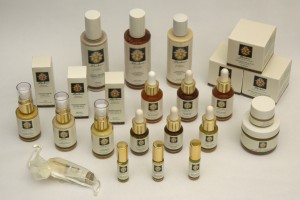 Cleopatra's Choice carries a wide range of products from regions around the world including The Dead Sea, Africa, Australia, New Zealand, Japan, and the U.S.   Receive 10% off any order with code HOLIDAYS2011 and with any order over $68 you will receive a FREE gift worth $61 (expires 12/12/11) plus FREE shipping on all orders over $39.


Essona Organics is offering an incredible 50% off of two of their best selling beauty devices for the holidays.  You can get the NoLines Galvanic Wrinkles Eraser for $59 (regularly $129) and the NuLift Ionic Skin Rejuvenator for $69 (regularly $175.)  They are amazing products at a fantastic price. 
Now is the time of year to treat yourself and your loved ones to incredible skin care that transforms complexions, attitudes, and perceptions. Enjoy these great sales and the money you will be saving.
Skin care is a gift that keeps giving and can drastically change the way someone feels about themselves. What better gift is there than one that can make someone you love feel beautiful in their own skin.  Great skin is one of the best gifts you can give!