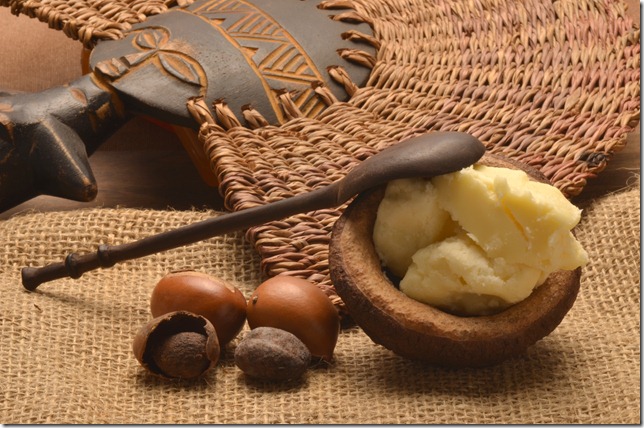 Shea butter (butyrospermum parkii, vitellaria nilotica, or v. paradoxa) is a fantastic natural moisturizer that soothes and nourishes the skin. This super charged butter is extracted from nuts found inside the crushed fruit of the shea tree (a peapod butter) is found in Africa and has been shown to visibly improve the skin.
This exquisite butter is solid at room temperature but begins to melt on contact with the skin becoming a light oil that spreads beautifully onto the skin. Because of its nourishing properties it's great for mature skin, dry skin, rosacea, and other inflammatory skin conditions.
Shea butter is rich in fatty acids (linoleic and linolenic acids) as well as powerful antioxidants vitamins A and E.
Linoleic acid – an essential acid that helps maintain a healthy skin barrier as well as an acne reducer and anti-inflammatory.
Linolenic acid– this essential fatty acid helps calm and soothe the skin while improving moisture retention and repairs the skin barrier.
Vitamin A – this vitamin is an amazing antioxidant that fights free radical damage and increases cellular turnover.
Vitamin E – this vitamin is also an incredible antioxidant that fights free radicals, boosts collagen production, and supports new skin cell growth, while speeding up cell regeneration.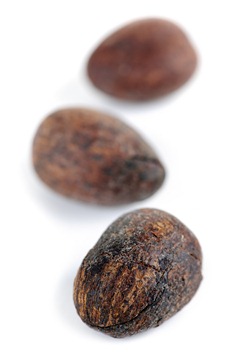 Shea butter is a great anti-aging ingredient that:
Enhances capillary circulation
Promotes healing
Improves elasticity
Moisturizes
Helps protect the skin from sun damage
You can find this luxurious butter in many skin care products or you can try applying straight shea butter to your skin or creating your own special potion.  You can find shea butter and other botanicals at Mountain Rose Herbs.