This post may contain affiliate links. I may receive commissions for purchases made through links in this post. I will never recommend any products that I don't believe in. Please read my Disclosurefor more info.
Exfoliation Will Promote Healthy, Vibrant, and Glowing Skin!
I can't stress enough how important exfoliation is for achieving skin that glows. I know, I know who has the time to add another step to their skin care regimen? All I can say is make the time and you'll see smoother and more radiant skin.
You see, you have new, beautiful skin cells just waiting to push through to the surface of your skin. All too often there is build up blocking their path.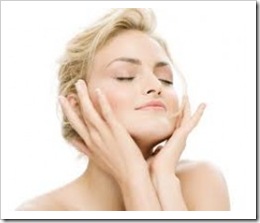 Everyday your skin sheds dead skin cells. Sebum (oil) can cause these cells to glob on and stick together making your skin look dull and lifeless. When you exfoliate and slough away these pesky dead cells your new and healthy skin cells are revealed.
Exfoliation makes your skin smoother and over time you will notice that your skin glows. Now you will have plump cells at the surface rather that globby dead skin mixed with sebum. Your skin will look fresh and healthy.
Another perk for including exfoliation in your skin care routine is that your skin will be able to absorb skin care products much more readily. Potent and effective serums, creams, and lotions will be able to penetrate without being blocked by a barrier of dead skin.
By taking a few extra minutes several times a week to exfoliate your skin will look and feel much better. However, If you have active acne you will need to wait until any lesions have healed or you may agitate them and make them worse.
There are different options of exfoliation including; scrubs, enzyme masks, and home microdermabrasion systems. Simply find one that is simple for you to add into our routine and then stick with it. Remember you only need to exfoliate several times a week in order to see great results.