This post may contain affiliate links. I may receive commissions for purchases made through links in this post. I will never recommend any products that I don't believe in. Please read my Disclosurefor more info.
Each type of skin care has slightly different needs and therefore may need different products to ensure healthy skin. If you happen to have normal skin then consider yourself lucky. This is the easiest skin type to take car of, but that doesn't mean you can neglect it.
You can use just about any type of cleanser whether it's bar, gel, lotion, or foam.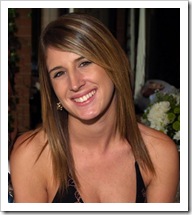 But you need to make sure that you are using one that won't strip your skin of it essential moisture. Wash morning and evening and then follow with a toner that contains a humectant with little to no alcohol. 
In the morning, after cleansing, follow with a vitamin enriched serum, a light moisturizer and a sun block (better yet, find a good moisturizer with spf already in it.) In the evening you can use retinol serum and then layer a richer moisturizer that contains lots of nutrients on top.
Even normal skin types can experience the occasional pimple which is often due to the increase of hormonal activity just before your period. During this time the subaceous glands can become overactive causing slight breakouts. Just make sure to keep a spot treatment on hand for those occasions.
No matter what type of skin you have you can have great skin. You just have to be aware of your skins special needs and use the appropriate products. If you have normal skin you won't have some of the more frustrating concerns that others maybe dealing with but make sure you are using the right products so that you continue to have stress free skin.
Suggested products for normal skin:
PCA Skin Facial Wash (if you're not comfortable with cleansing with oil)
SkinMedica Vitamin C + E Complex (daytime serum)
Replenix Retinol Plus Smoothing Serum (nighttime serum)
PCA Skin Protecting Hydrator SPF 30 (daytime moisturizer)
M.D. Forte Facial Cream III (nighttime moisturizer)
La Roche Posay Effaclar Intensive Acne Spot Treatment