This post may contain affiliate links. I may receive commissions for purchases made through links in this post. I will never recommend any products that I don't believe in. Please read my Disclosurefor more info.
Rosehip Seed Oil Rejuvenates The Skin, Reducing Wrinkles And Scarring.
Rosehip seed oil is a truly amazing natural product.  It is believed to be the best oil available for skin rejuvenation and anti aging.  Rosehip seed oil has been used to successfully treat the following skin conditions: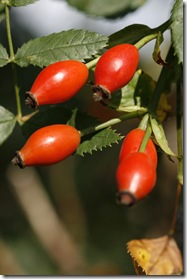 Deep wrinkles
Prematurely aged skin
Stretch marks
Scars
Eczema
Psoriasis
Hyper-pigmentation
Age spots
Burns
Dermatitis
Dry and damaged hair
Brittle nails
Rosehip seed oil contains high amounts of vitamin A (retinol), vitamin C, vitamin E, and omegas 3 & 6 which are all extremely beneficial in nourishing and rejuvenating the skin.  Vitamin A and C promote collagen and elastin production as well as cell regeneration.  This results in firmer, smoother, and more vibrant skin with much greater elasticity.
Rosehip seed oil is considered to be a "dry oil" meaning that the skin easily absorbs it without a greasy feel.  Because it is so gentle it can be used undiluted on most skin types.  It is not recommended for use on very oily skin or on acne.
Rosehip seed oil is extracted from the seeds of a rose plant that grows wild in Chile.  It has actually been used for generations by native Chilean people.
There is a great deal of research backing the effectiveness of Rosehip seed oil.  One such study was done in 1983 at the University of Santiago.  In this study, 180 people with skin conditions such as: deep wrinkles, extensive facial scarring, acne scarring, radiation damage, dermatitis, premature aging and other similar conditions were treated with rosehip seed oil.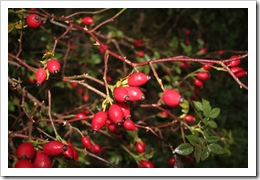 The tests showed drastic improvements in the subject's skin.  The oil regenerated the skin, reduced wrinkles and scars, improved skin tone, and prevented further damage.  Since the time of this study many more tests have been performed using this supreme oil with astounding results.
Rosehip seed oil is safe, inexpensive, and incredibly effective in promoting healthy, glowing, and youthful skin. You can get your own "youth in a bottle" in a huge size of  8 ounces for less than $20 at MountainRoseHerbs.com.