This post may contain affiliate links. I may receive commissions for purchases made through links in this post. I will never recommend any products that I don't believe in. Please read my Disclosurefor more info.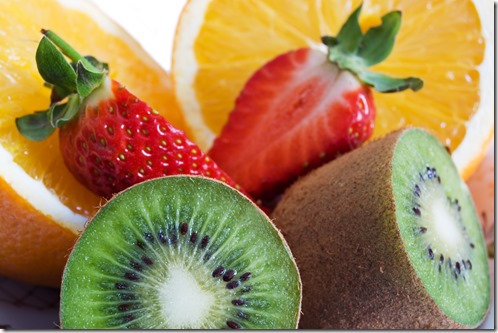 Super Charge Your Skin and Health with Vitamin C
You've heard it ever since you were a small child that eating lots of oranges or drinking your orange juice would help you stave off any nasty illness floating around keeping you nice and healthy. But vitamin C is also an amazing anti-aging nutrient that helps build collagen and elastin as well as offering powerful antioxidant properties which help prevent free radicals from destroying your cells.
Taking a daily vitamin C supplement helps ensure that you are consistent with feeding your body this anti-aging super power. But you will also need to increase your intake naturally with a wide variety of delicious fruits and vegetables. You no longer have to rely solely on the orange to meet this need; there are many mouthwatering options that offer tremendous benefits to your skin and health.
Vitamin C Rich Foods
Cherries
Oranges
Bell peppers
Dark leafy greens
Guava
Cabbage – purple, white, broccoli, cauliflower, Brussels sprouts
Strawberries
Mango
Goji berries
Kiwi
Even better news; often times the same vitamins that boost your skin health from the inside do the same from the outside when applied topically. Vitamin C is a perfect example of this phenomenon. Not only does this age fighting nutrient build collagen and elastin and fight free radicals when consumed on a daily basis but it can also do the same when applied to the surface of your skin.
Kate Ryan Skin Care offers an incredible vitamin C duo that helps your skin look younger, healthier, and more vibrant. These are simply two of the BEST vitamin C products that I have used.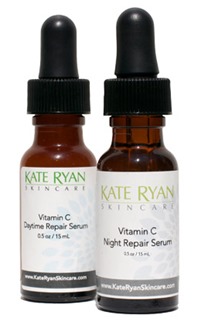 Amping up your daily intake of vitamin C and applying it topically will give your skin an added anti-aging boost naturally. Watch how your complexion begins to glow with a gorgeous luminosity. It's one simple change you can implement right away and know you are doing something scrumptious for our health and skin.